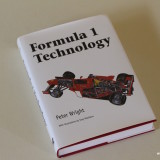 Book Review: Formula 1 Technology by Peter Wright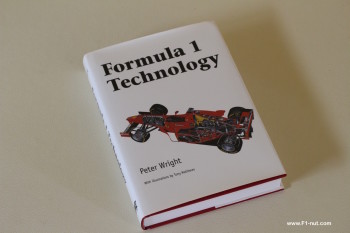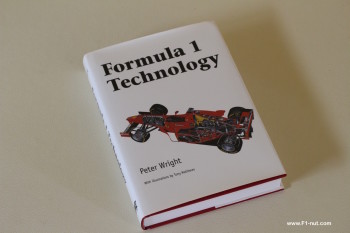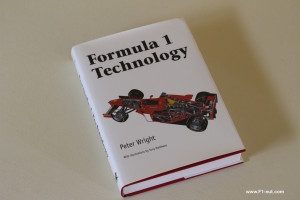 :
:
:
:
:
:
:
:
:
Author
:
Peter Wright
Publisher
:
SAE International
Positives
Wide coverage of all technical aspects; great engineering information and history provided
Negatives
Limited to B&W photos and diagrams
Posted January 16, 2016 by
f1nut
With the current regulations, the F1 offseason is now make or break for design and engineering teams. Get the engine or chassis off to a bad start in winter testing circa 2015 and the rest of the season is writeoff. Just ask McLaren Honda. There are quite a few F1 books focusing on the engineering aspects of car design (I've previously posted a number of reviews of books like the Science of Formula 1 Design) — Peter Wright's 'Formula 1 Technology' although a little old now, is still one of the more detailed technical books for F1 fans.
Wright, an aero engineer with 21 years at Team Lotus has plenty of experience of F1 up his sleeve and this shows in the content of his book. Although the book is readable, many chapters are highly technical and will probably be only fully appreciated by readers with some king of engineering background (I'm not one of the them). Even the opening chapters have lots of 'g-g' graphs and diagrams; Wright applies them to race cars like the W196 and Lotus 95T.
Given this book was published in the early 2000s, readers won't get a technical understanding of recent controversies like double diffusers (although Max Mosley's autobio does cover this topic from his FIA perspective – previously reviewed here) or hybrid engines.  F1 development though boils down to a few key ingredients – tyres (grip), chassis (weight), aero (drag & lift), engine (power). Wright covers all these aspects in detailed chapters in his book – engine, transmission, tyres, aero, suspension, brakes, control systems, simulation/design, test rigs, etc.
Each chapter is full of engineering algorithms, charts, cross sectional diagrams and B&W photos. As mentioned, there is a lot of dense technical content in the book so for the non-engineering readers you will have to read the material much more slowly than some of the other simpler F1 engineering books. Having said that, I've got a lot more appreciation for the technical aspects of the sport – the chapters on banned technologies (Turbine engines, Lotus 88 twin chassis, 4 wheel drive cars, 6 wheelers, etc.) and Ground effects technologies (appendix A) are my favourite parts of the book.
The back appendices also discuss carbon fibre composites, active suspension and includes a full extract the 2001 regulations for context (with today's internet, most people will gloss over this section which takes up 80 pages).
The photography is limited to B&W which is a shame – the only colour appears in the cutaway diagrams of the Lotus 95T, Williams FW14B, the Ferrari F300 and the Mercedes W196 on the jacket dustcover.
This book is definitely for the more technically inclined reader.
Wow Factor/Money shot: Photo of the 4 wheel drive Cosworth
Suitable for: Technically minded F1 fans