Book Review: Trevor Legate "100 Years of Grand Prix"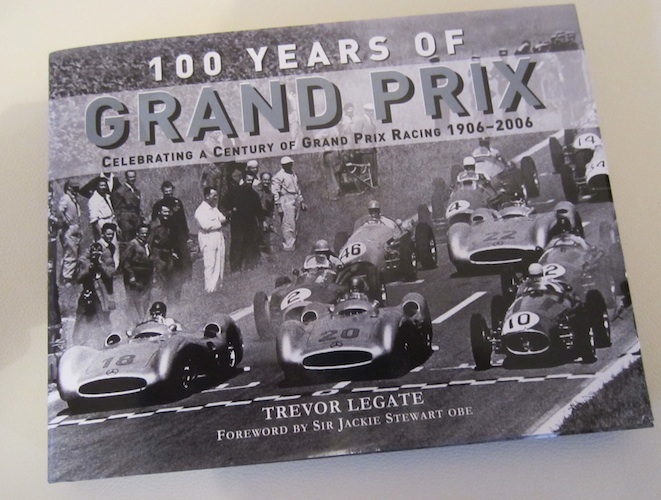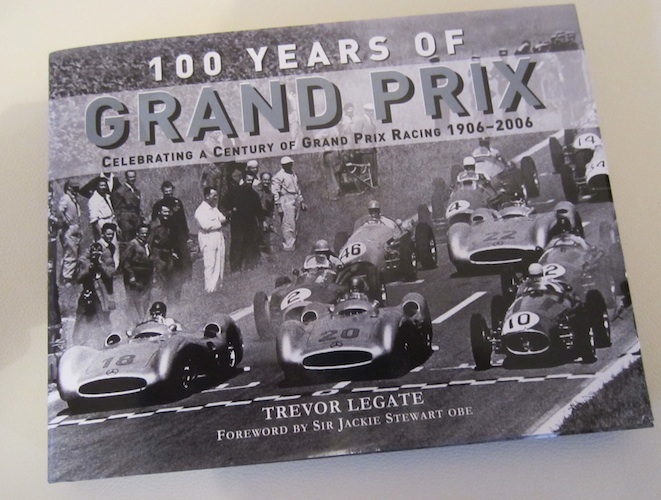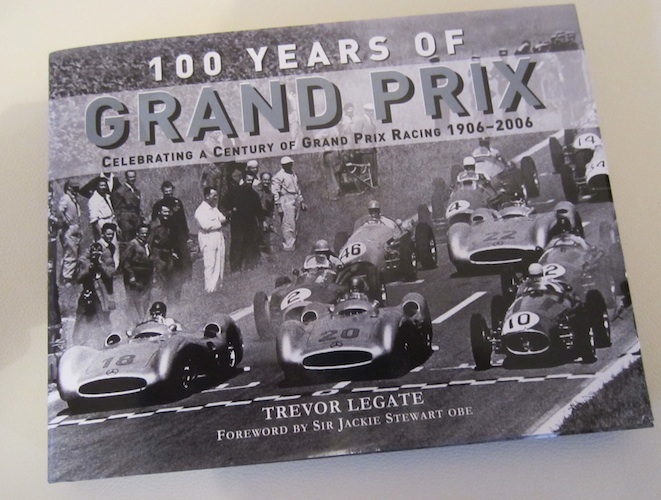 :
:
:
:
:
:
:
:
:
:
Author
:
Trevor Legate
Publisher
:
Touchstone Books
Positives
Some great historical b&w photos
Posted July 29, 2012 by
f1nut
A great photo archive
Trevor Legate's "100 Years of Grand Prix" sits next to my copy of Lewis' "My Story" in my bookshelf so that was as good enough of an excuse to review this for my next post.
The book is divided into chapters covering each of the key technical eras in Formula 1 starting from the first GP in Le Mans in 1906 through to the modern day period ending in the 2006 season. If you are interested in the early years of grand prix racing prior to the 1970s, then this book will definitely appeal to you. More than half the book is dedicated to the early Bugatti, Alfa Romeo, Auto Union, Ferrari and the Silver Arrows cars and drivers.
Each chapter has a brief 1-2 page background text on the main developments during that era. It is definitely the photos though that do most of the story-telling. The photos from Serge Pozzolli's archive are awesome and the reproduction quality of the black and white shots will let you pour over each photo to examine the tiny details. Legate has gone to the effort of captioning each photo with a detailed description and background for good measure.
The book contains a few of Legate's own photos of the Stewart/Peterson era in the early 70s. There are quite a few photos from the early 80's Renaults and McLarens that I hadn't seen elsewhere before. My only minor criticism of the book is that the photos (largely from crash.net's archives) included in the last section covering the late 1990s to mid 2000 seasons probably don't capture the same emotion or equal the appeal of the earlier photos in the book.
"100 Years of Grand Prix" is a good historical F1 photo album book – I think its hardcover binding, early era photo collection and print quality puts it on a slightly higher level than the typical run of the mill F1 history book that you often see in the bargain shelves of main street bookshops.
Wow Factor or the Money Shot: Serge Pozzolli's photos of the Bugatti 'Tank' at the 1923 French GP and collections of his various photos of Monaco GP in the 1950's.
Suitable for: General F1 fans with an interest in the early eras of F1 before the late 1960s.