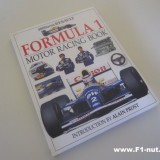 Book Review: Williams Renault Formula 1 Motor Racing Book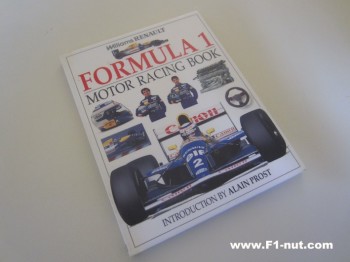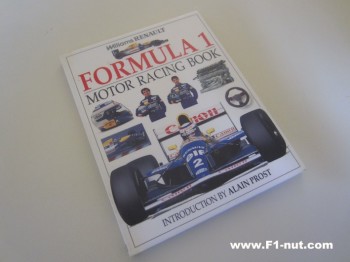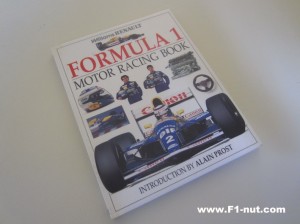 :
:
:
:
:
:
:
:
:
:
Publisher
:
Dorling Kindersley
Positives
Great photography of FW15 and the Williams team. Pictures and diagrams of a lot of the smaller details in F1 racing.
Negatives
Looks a little like a childrens book but otherwise nothing major
Posted March 8, 2014 by
f1nut
While a lot of people are already writing off the Renault engined teams this year, its surprising how so many people forget how successful the French engine supplier has been. They were completely dominant in the early 90s with Williams and later Benetton. DK published a basic F1 book featuring Renault in the mid-90s called "Williams Renault Formula 1: Motor Racing Book". Although DK books generally look like books you would find in the youth section of a public library, the content is actually very good and slightly different from a lot of mainstream general F1 books.
Alain Prost pens the book's preface and correctly sets the tone that "…this book is totally different – a genuine in-depth guide to what goes on behind the scenes…". I have to agree with him.
This is the 1994 edition with the FW15, Prost and Hill on the cover and gives a very detailed look at the Williams team, the technology, logistics, preparation and racing in F1. Note: There was also a 2nd edition in 1995 with the Benetton B195 and both the Williams and Benetton teams on the cover.
There are no chapters, instead every double page spread explains various multitude aspects of F1 from the different teams, the rules & regulations, car components, the engine, engineering, tyres, transportation, circuits, officials, pit crews, drivers, race wear, physical training, car setup, driving techniques, electronics, safety, media, race, pitstops, world champions and even life after F1.
The content is mixture of the technical, commercial and operational side to the F1 season. In many ways the format is similar to Bruce Jones' Treasures of Formula One with lots of tidbits of information and thumbnail photos crowded into the page layouts.
Don't be entirely fooled by the DK format, there are some useful tidbits of information sprinkled throughout the book. Its somewhat dated now and is probably begging for an updated edition with the Red Bull Racing team.
Wow Factor or Money Shot: Various closeup photos of the FW15 components and the cockpit, with the Williams team (a young Adrian Newey), mechanics and inside the factory.
Suitable for: FW14 and FW15 fans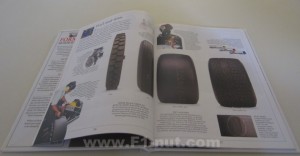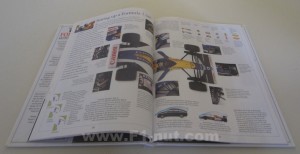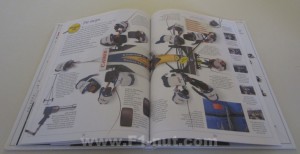 Did you enjoy this review? You can add your own star rating of the book or DVD in the User Rating box above. Or you can add your thoughts or comments below for other readers. Make sure to also check out other similar reviews in the Related Reviews box below!