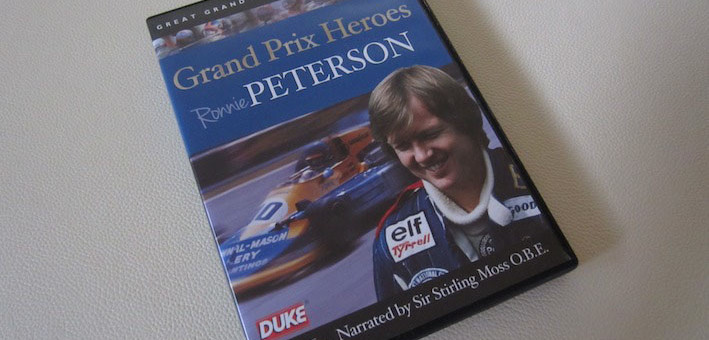 DVD Review: Grand Prix Heroes – Ronnie Peterson by Duke Video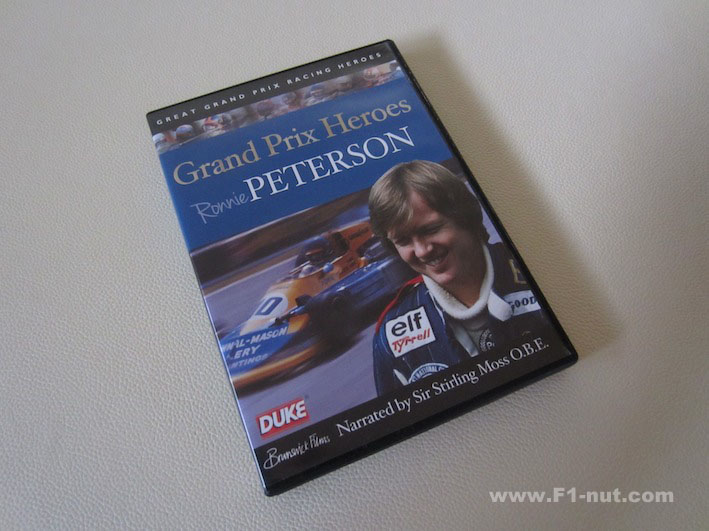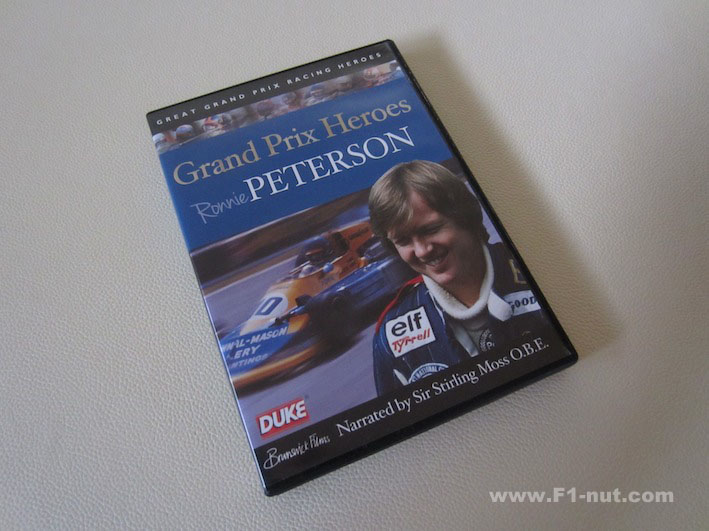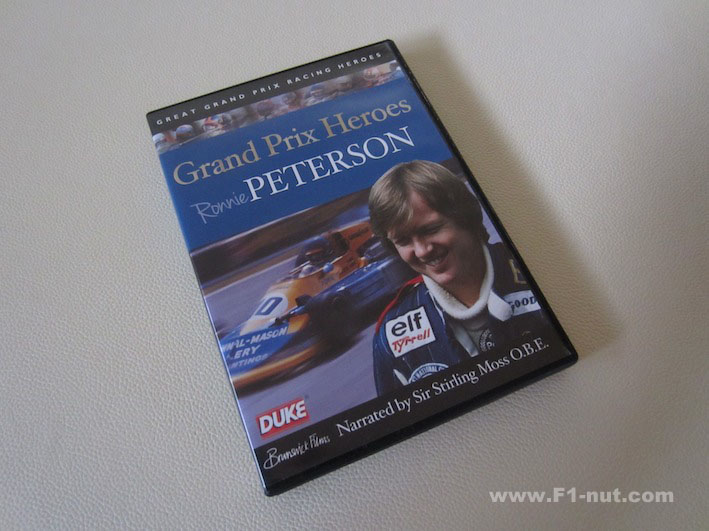 :
:
:
:
:
DVD Subject
:
Ronnie Peterson
Positives
Great archival Peterson race footage
Posted December 26, 2012 by
f1nut
Being a Ronnie Peterson fan, I was lucky enough to get a copy of the Duke DVD Grand Prix Heroes: Ronnie Peterson from Santa this year. Having relied in the past on grainy old VHS tapes and equally grainy video clips on YouTube to watch Ronnie in action, I found this DVD to be great viewing, so much so, it seems worthwhile writing a quick post to share some thoughts.
In the pre-DVD era, Duke were well known for their many VHS format motorsport titles. They also previously produced the short format Grand Prix Collection DVD series covering the 1970-1980 F1 seasons and they are probably most known by F1 collectors for their annual official FOM approved F1 season review videos. Last year, Duke released a new boxset of DVDs mainly of famous 70s drivers (Andretti, Regazonni, Hunt, Lauda, Peterson, Fittipaldi, Revson, Stewart, Williams and Scheckter) – Frank Williams as a non-driver being the odd one out.
I was immediately surprised by the archival film quality. These are not High Definition format DVDs but playing it on a HD upscaling DVD player, the race footage of Ronnie's early 1970-71 career sliding around in the March cars was superb.
Stirling Moss provides the voice narration and while there are only a few interview clips with Ronnie, there is a lot of trackside video eavesdropping in on him with his racing team. Colin Chapman features prominently in a lot of the footage – its still amazing to watch him jump onto finish straight and do his famous hat toss while his cars streak past at 200+km a few feet away. There is film of Ronnie's maiden win at Paul Ricard in 1973; most of the DVD footage is during Ronnie's two stints at Lotus and there is only a few seconds of film of him behind the wheel of the Tyrrell P34.
This DVD is a great reminder of how good Ronnie was on all tracks and conditions – Monaco and Monza in particular.
The throbbing bass soundtrack by Street Furniture also adds to the 70s mood. As a fan of this era of grand prix racing, this DVD has me itching to get some of the other titles in this series. I've embedded a preview video above from Duke's Youtube channel, check it out…
Wow Factor or the Money Shot: Great archival footage of Ronnie's early career with March and informative voice-over narration by Sir Stirling Moss.