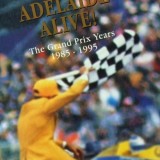 Book Review: Adelaide Alive! by Stuart Sykes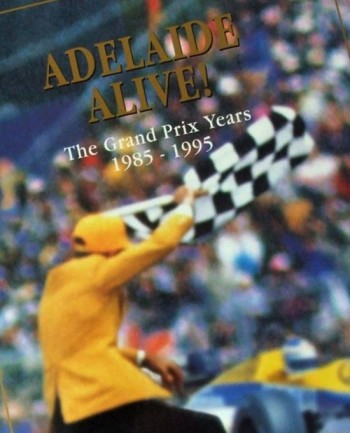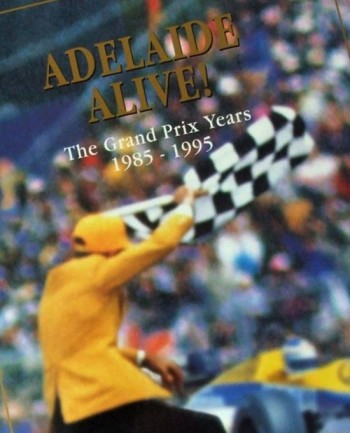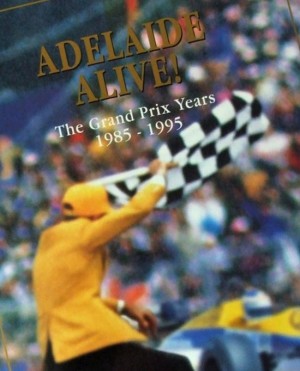 :
:
:
:
:
:
:
:
:
Author
:
Stuart Sykes
Photographer
:
LAT Photographic
Publisher
:
Australian Grand Prix Corporation
Positives
Great 80's photos and personalities
Posted March 27, 2015 by
f1nut
The Australian Grand Prix is always a great opener to the F1 season and shows which teams and drivers have done their homework during the offseason. Having said that the Albert Park circuit hasn't really had any dramatic races – the Adelaide street circuit which hosted the Australian GP from 1985-1995 was probably equal to Suzuka in memorable F1 races. Stuart Sykes put together a book capturing this decade of F1 at the Adelaide circuit during the glory era of turbo F1 cars with Senna, Prost, Mansell, Piquet, Lauda & Rosberg.
Published in a large hardcover format with heavy grade paper, Sykes has in this book dedicated a chapter to each race from 1985 to 1995 full of great colour photographs and commentary from various international F1 journalists including Nigel Roebuck, Tim Collings, Gerald Donaldson & Karin Sturm. The book's introduction also provides a little background to the local race administrators and securing the GP. There are stats at the back, although don't expect it to be like Autocourse.
Adelaide is slightly special for a few reasons – the races decided some epic championships like 1986, 1987 and 1994. Its races also largely co-incided with Ayrton Senna's brief 10 year F1 career from young JPS Lotus charger in 1985 to his last F1 career victory in 1993.
A lot of this history has been captured using a choice selection of Steve Tee/LAT photos in various layouts, the best being full and occasional double page spreads. Photos of the big name drivers don't dominate the pages either – there are plenty of photos of back marker teams to capture the diversity of the grid.
The photos also include the various support races (touring cars, celebrity races and historic GP cars).
This book (with its original dust jacket) is now in the harder find category and as a consequence is a bit pricey on the collectors market.
Wow factor/money shot: There are a few Senna photos I haven't seen before – Jones in the Beatrice Lola in 1990 and McLaren mechanics working on Senna's car under rain covers in 1991.
Suitable for: 80's F1 fans