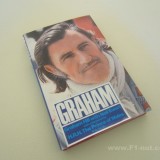 Book Review: Graham by Graham Hill with Neil Ewart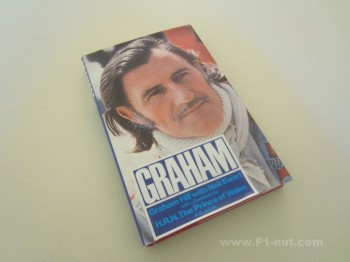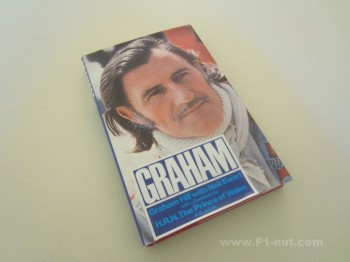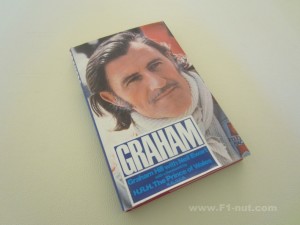 :
:
:
:
:
:
:
:
:
:
Author
:
Graham Hill
Publisher
:
St Martins Press
Posted May 25, 2015 by
f1nut
When you think of the most decorated Monaco GP winners  – Senna and Schumacher immediately come to mind. It wasn't until I read his autobiography, that I'm now convinced the real king of Monaco is Graham Hill! Why? Graham only drove his first car when he was 24! In the era of Max Verstappen and today's modern F1 drivers starting out as child go-karters, that is amazing. His first grand prix was actually the 1958 Monaco Grand Prix and starting from the back of the grid, he made it up to 4th place before his Lotus packed up. History tells us Hill would go on to take 4 Monaco GP wins and a few podium finishes. To top off his list of extraordinary achievements – he is the only Monaco F1 winner to have also won Le Mans and Indy 500. That is no small feat…
This 170 page hardcover published in 1976 provides a great sample of Graham Hill's life as a dual world champion.
The story telling in this book has a cracking pace – Graham doesn't spend too many pages recounting his F1 races. His 2 world championships and his Indy 500 victory are covered in 3 quick chapters. More than half the book is spend on Graham sharing his views on family life, life outside the f1 track, his accident, running Embassy racing and eventual retirement. You can't but help think that Graham would have been a very good F1 commentator.
In terms of photography, there are quite a few B&W snaps of Graham in his race cars but the majority of the photos are Graham in his off track pursuits, society pages and family snaps with wife Bette, daughter and of course, the young Damon.
As a sign of his stature, the foreword of this book is penned by Prince Charles and it's quite a funny read too.
Overall, this book is entertaining and gives you a little sense of the humorous side of Graham Hill's personality. Not a bad driver either…
[Note: Just realised this is review also marks the 150th book review posted to date!]
Wow Factor/Money Shot: The short stories and name dropping

Suitable for: 70's f1 fans