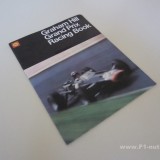 Book Review: Graham Hill Grand Prix Racing Book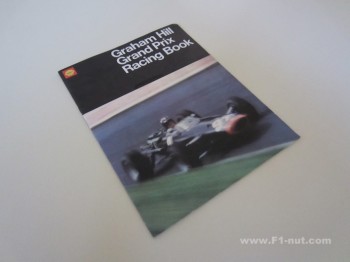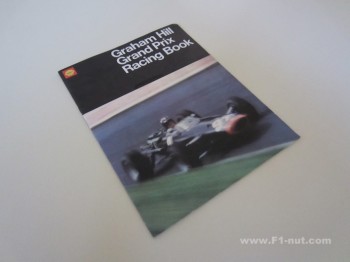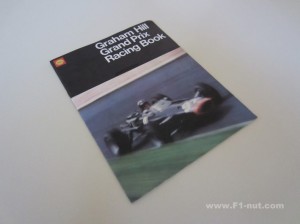 :
:
:
:
:
:
:
:
:
:
Author
:
Graham Hill
Publisher
:
Shell
Positives
Surprising amount of detail for such a short booklet - race setup, preparation, etc. all in the words of Graham Hill
Negatives
Nothing major - would have been even better if it had more pages
Posted May 29, 2013 by
f1nut
Congratulations to Nico Rosberg on a controlled Monaco GP win. Another Monaco meister (5 times) was Englishman Graham Hill.
In 1966, Shell published the Graham Hill Grand Prix Racing Book which is an excellent compact guide to GP racing in the 60's written in the words of Graham himself, even if it contains some blatant Shell product endorsement inside (but then that is F1).
I would call this a booklet rather than a book. In some ways, the content is similar to a few other driver technique books like Senna's Principles of Racing Driving or Lauda's The Art and Science of Grand Prix Driving. The chapters include: 'Your car and the F1 machine', 'Behind the Wheel of an F1 Car', 'The 1 1/2 litre years', 'Setting up a race car', 'Living with motor racing', 'Race Day', 'A lap at Brand Hatch','Grand Prix Circuits' and a one page technical glossary.
My favorite section is Graham's race day diary where lays out his leisurely routine from 9am through to 8pm on race day. Imagine today if Sebastian Vettel arrived at the circuit 1 hour before the race, adjusted the car shock absorbers himself and then hopped into the car for some warmup laps! Its also great seeing the old circuit layouts of Reims, Brands Hatch, Zanvoort, the old Nurburgring, Watkins Glen and Mexico.
There are several good B&W race photos and some interesting technical diagrams which explain ride height, camber, toe-in, etc.
All in all this booklet, despite its age, is still a good read in 2013.
Wow factor or Money Shot: Nice Theo Page cutaway drawing of the 1966 season BRM P83.
Suitable for: 60's or BRM fans.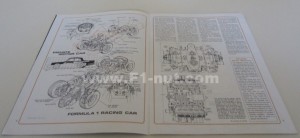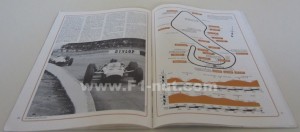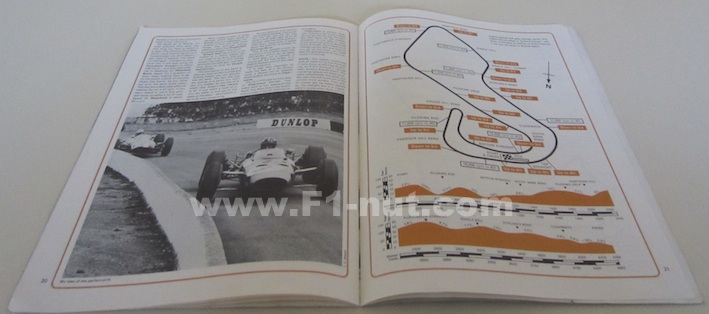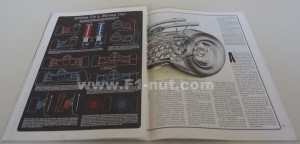 Did you enjoy this review? You can add your own star rating of the book or DVD in the User Rating box above. Or you can add your thoughts or comments below for other readers. Make sure to also check out other similar reviews in the Related Reviews box below!