Book Review: Michael Schumacher – A Decade of Formula One by Adam Cooper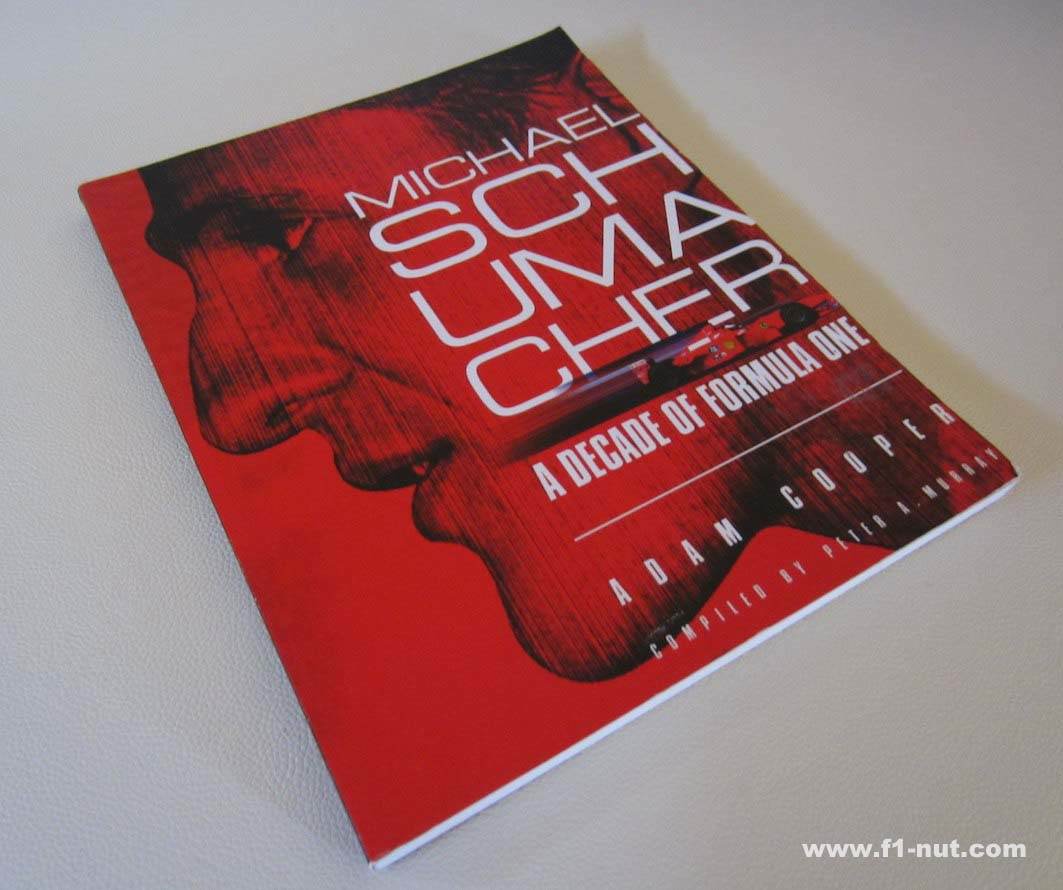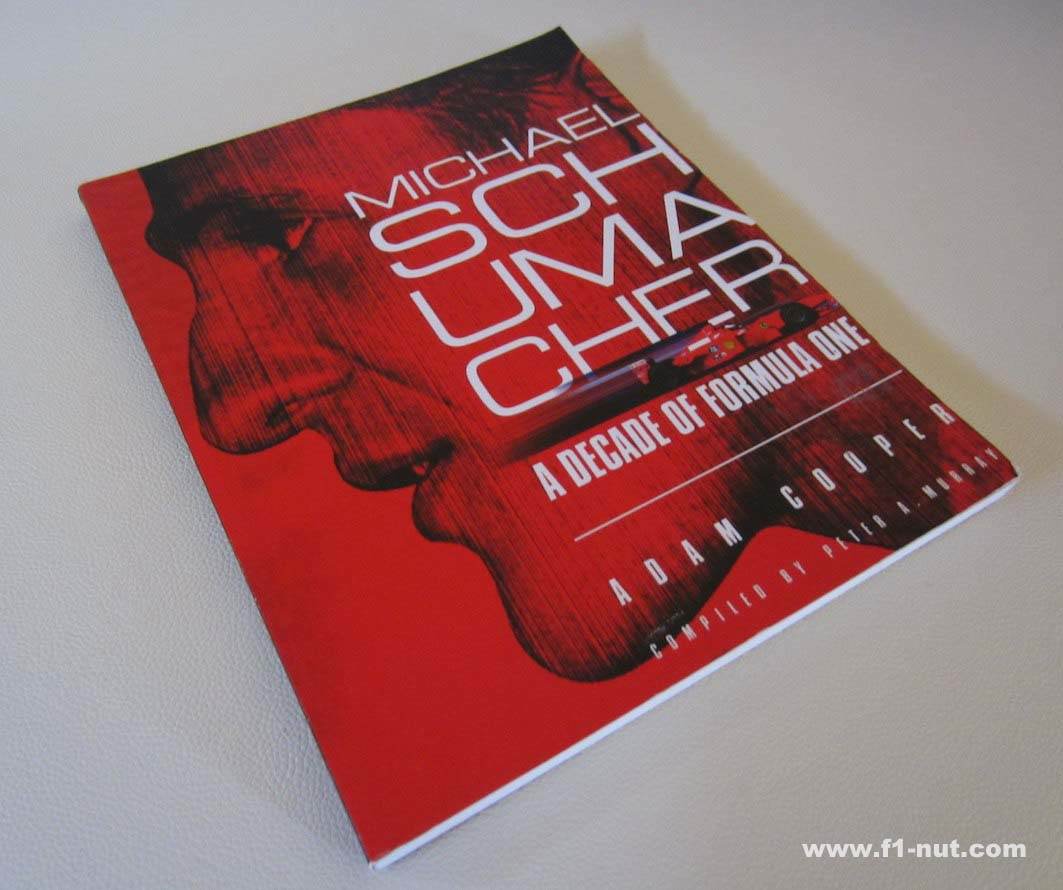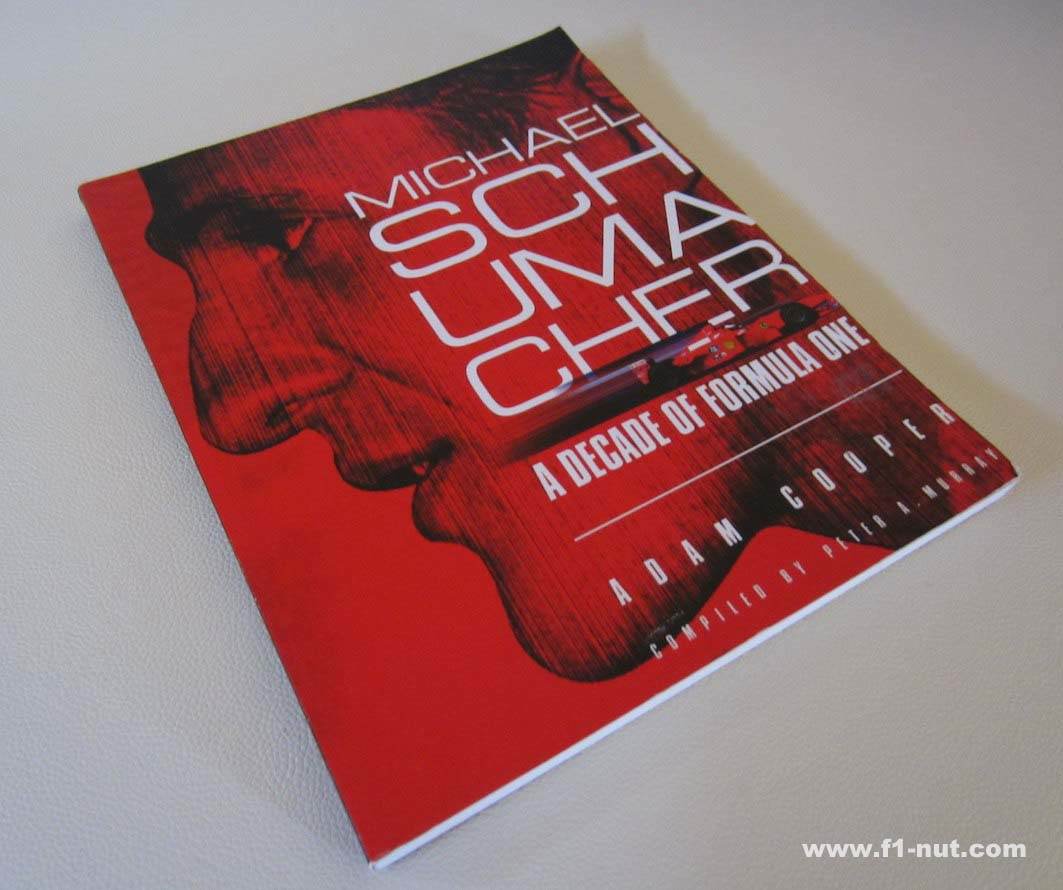 :
:
:
:
:
:
:
:
:
:
Author
:
Adam Cooper
Publisher
:
Five Star Press
Positives
Michael Ferrari photos
Negatives
Grainy resolution in several photos; weird font sizing
Posted August 23, 2012 by
f1nut
Not being a Michael Schumacher fan, I've somehow still managed to collect a few book titles about him over the years. These books are probably not the best ones on this subject but considering he is the most decorated grand prix driver in history it seems that any serious book collection wouldn't be complete without a Schumacher title.
In the first of a series of review posts on Michael Schumacher books, I will start with a quick look at Adam Cooper's book 'Michael Schumacher: A Decade of Formula One'.
From the outside, this book looks more like a thick softcover magazine. Cooper starts with the 1991 season and quick glosses over his Benetton years. Most of the focuses on his early trials and tribulations with Ferrari to his back to back title victories in 2000 and 2001 (we all know he dominated for many seasons after…). The book features a brief section with Schumacher's winning cars and describes some technical aspects – a kind of very watered down version, Giorgio Piola style.
Narrative-wise, this is a more leisurely storytelling style with some occasional quotes from Michael, Ross Brawn and Jean Todt. Cooper doesn't go into a lot of deep technical analysis of the various races. The text printing is a little unusual and resembles the mixed big and small fonts you now see on website tag clouds.
On the photo front, the book has plenty of color shots, although some of them are spoilt by pixelation and grainy resolution due to photo enlargement.  There are many double page photos but the book binding doesn't allow the book to lay flat which spoils the enjoyment of many of these shots.
More serious F1 or Schumacher fans will probably go for a more in-depth book. In my next post in this series, I'll look at Michael's official biography 'Driving Force'.
Wow Factor or the Money Shot:
There are plenty of double page splash shots throughout the book with some nice shots in the rear portfolio section, although some fans may recognize some of these shots from other publications and some shots suffer from graining.
Suitable for: Casual sports fan