Book Review: The Complete Book of Formula One by Simon Arron and Mark Hughes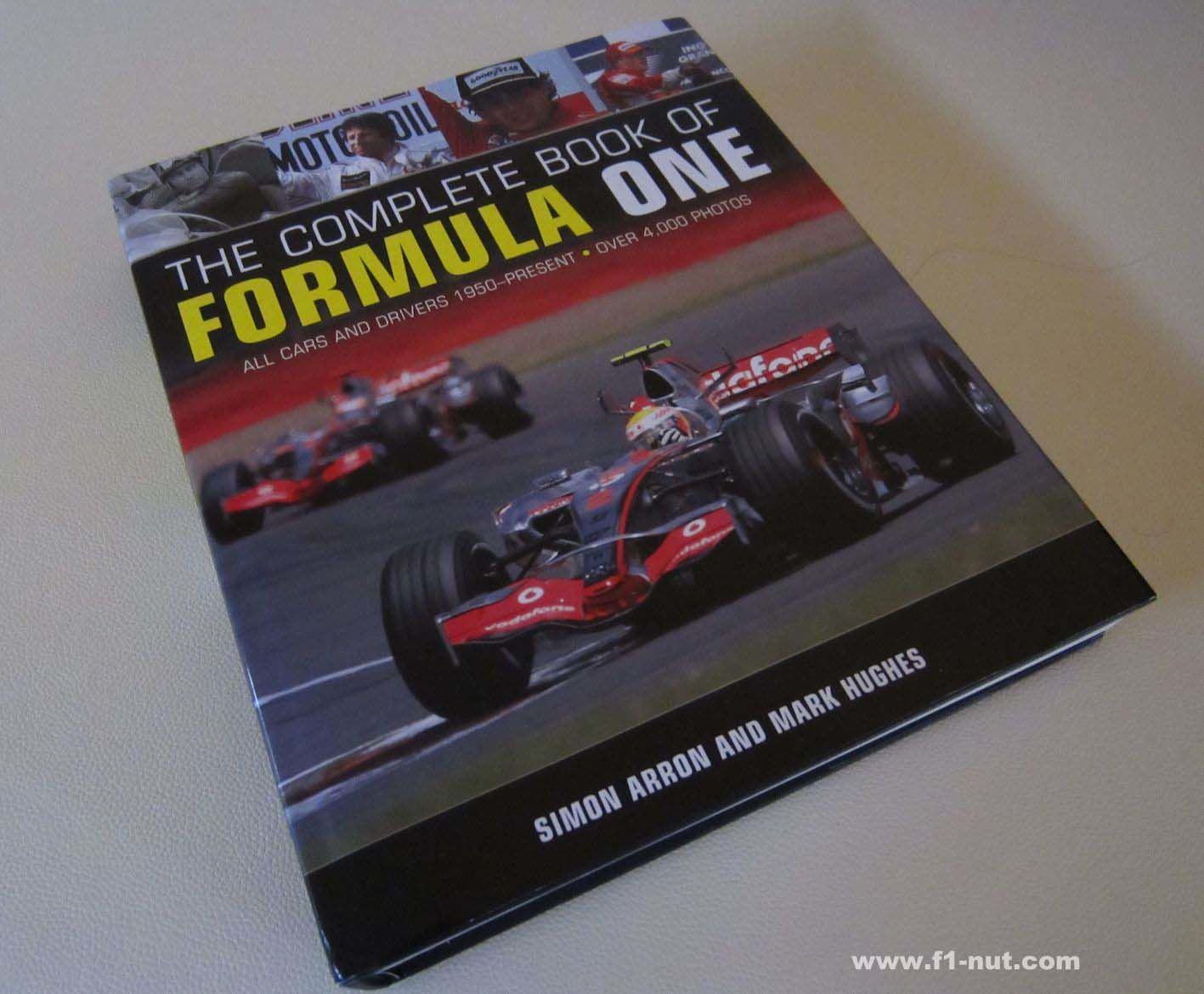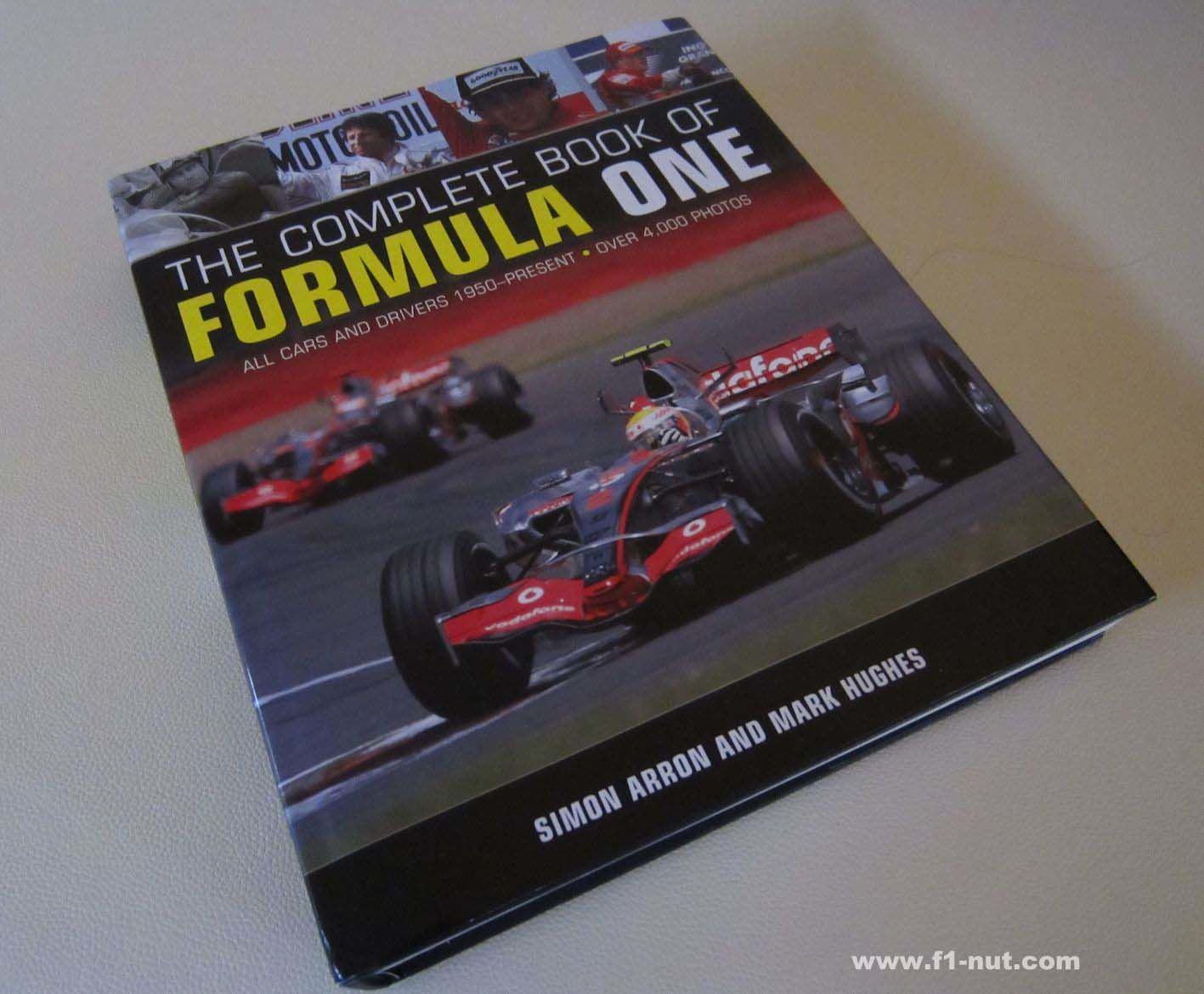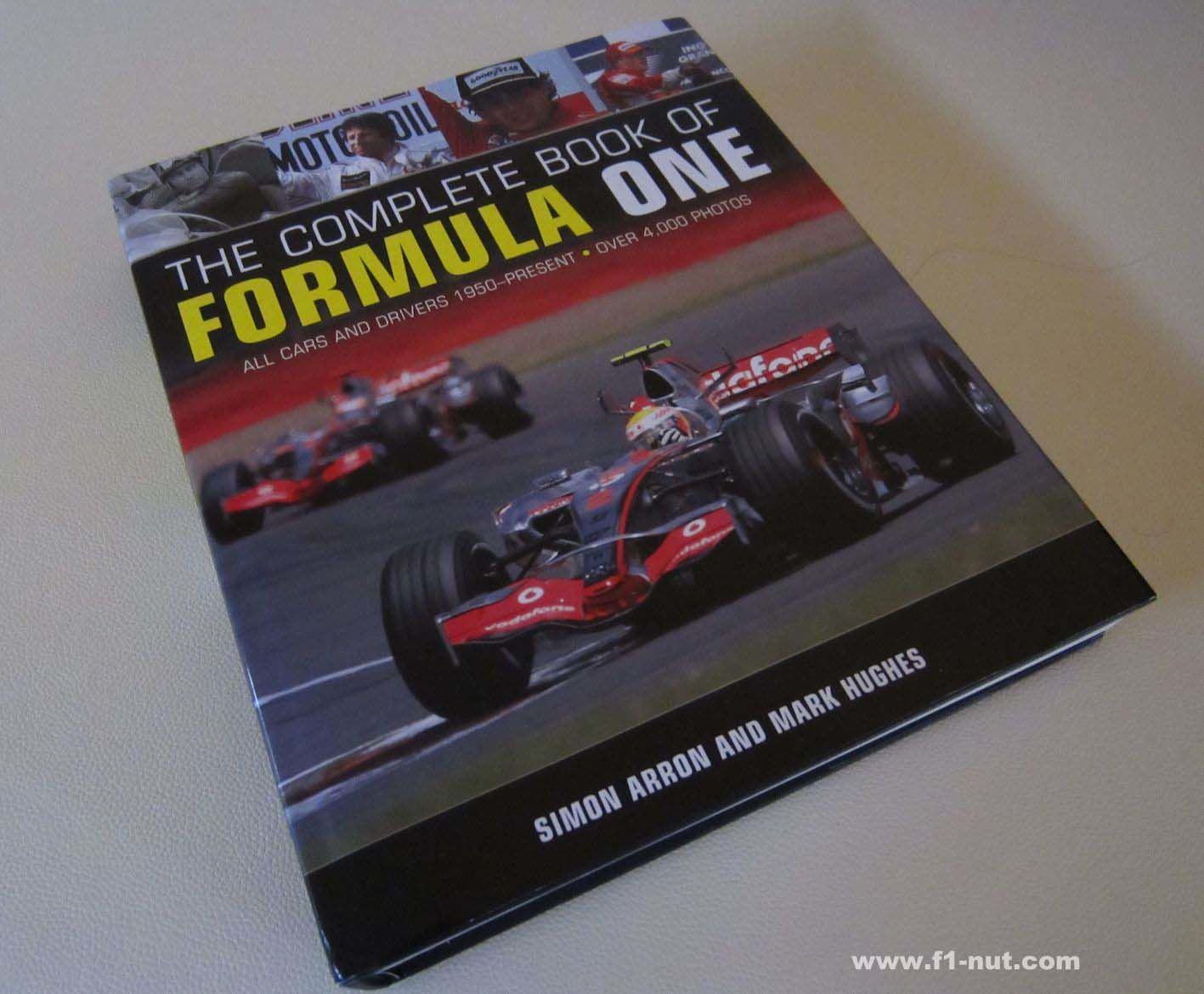 :
:
:
:
:
:
:
:
:
:
:
Author
:
Mark Hughes, Simon Arron
Publisher
:
Motorbooks International
Positives
Awesome photo catalog
Negatives
No index, so you'll need to rely on online databases as a pointer
Posted August 18, 2012 by
f1nut
If you see the cover of "The Complete Book of Formula One" you might think not another "complete" "encyclopedia" "history" book on Formula 1, right? Do I really need another one of these?
I wish the authors of this book, Simon Arron and Mark Hughes could have come up with a better title to the book to do it justice – maybe "The (almost) complete photo catalog of every grand prix race car from 1950 to 2008" or even "The Illustrated photo history of F1 backmarkers" might be more accurate!
The Complete Book of Formula One is an attempt to photo archive every grand prix race car since 1950. As a result its big and heavy – almost 500 pages and over 3kg.
The format of the book is simple, there is a chapter for each decade with some large stock photos with each season's world champion and some race images along with a few paragraphs of key season highlights. So don't expect a lot of technical narration. For each season there is a thumbnail gallery of each driver based on their world championship points position with the car, chassis number and races driven in that chassis.
…its big and heavy – almost 500 pages and over 3kg.
A lot of the newer fans to F1 might  even be surprised to see photos of some modern day team big wigs like Helmut Marko, Adrian Campos, Luis Perez Sala zipping around in a BRM and Minardi. For every Schumacher, Senna and Lauda…this book is also a great reminder of forgotten guys at the back end of the grid (Chio Serra, Eppie Wietzes, Noritake Takahara), the perennial pre-qualifiers (Roberto Guerrero) and pioneers (Maria Teresa de Filippis).
It goes without saying that this book is also a handy reference for modelers or model car collectors. The book definitely requires several sittings to really study each photo and appreciate the evolution of car chassis design.
My only minor criticism (and it is minor) is that an index would have been useful – but that might have blown the book page count out by another 10-20 pages.
I was a happy owner of the 1st edition of this book (the one with Michael Schumacher's Ferrari on the cover) but felt the need to upgrade to this 2nd edition which adds the 2004-2008 season cars.
If a 3rd edition is published, I'll definitely be upgrading again…
Wow Factor or the Money Shot:
Almost every 1950s car has been photo catalogued – that is no small feat. While only a few thumbnails have poor resolution due to the shortcomings of the original photo, most of the photos have excellent detail. Being a fan of Brabham, March and many of the less famous 70s cars – photos of the March 711, 721X, 741, Token RJ02 and Brabham BT34, BT42 in one book is fantastic.
Just to name a few money shots – engine shot of the transverse V8 Bugatti T251 and the double front wing mounted on James Hunt's M23 during practice at the 1978 Spanish GP.
Suitable for: F1 fans and modelers
Did you enjoy this review? You can add your own star rating of the book or DVD in the User Rating box above. Or you can add your thoughts or comments below for other readers. Make sure to also check out other similar reviews in the Related Reviews box below!