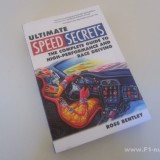 Book Review: Ultimate Speed Secrets by Ross Bentley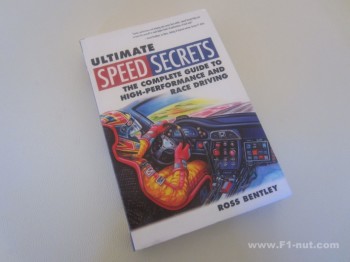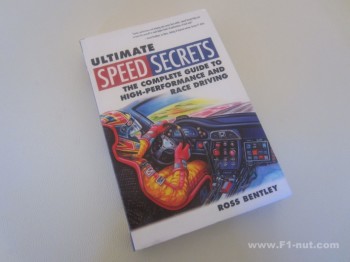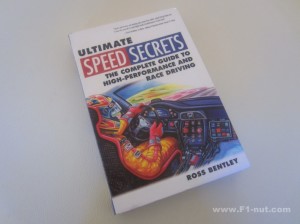 :
:
:
:
:
:
:
:
:
Author
:
Ross Bentley
Publisher
:
Motorbooks International
Positives
Comprehensive commentary on all aspects of understanding racing performance from a driver's perspective
Posted August 23, 2014 by
f1nut
Although there are a lot of instructional books on race driving,  the level of coverage and detail in Ross Bentley's "Ultimate Speed Secrets" is amazing.
From the basics of the cockpit, gear shifting, foot braking and throttling, every chapter covers a different aspect of driving, setup, race technique, strategy and mental preparation.
There are 53 chapters in all, including topics like:
chassis and suspension setup
learning the racing line
cornering (approach, entry, mid-corner & exit)
brake bias, traction circle, slip angles
braking (trail braking, left foot braking)
rain
overtaking
physiological training
sensing speed and traction
mental preparation
decision making and beliefs
managing errors
learning and adapting
oval racing
practice and testing
qualifying
the race
sponsorship
interpreting telemetry data
driver safety
The book has a heavy emphasis on technical aspects of taking corners and the mental aspects of race driving. There useful charts and diagrams to supplement Bentley's advice.
There's also a lot of useful personal advice and stories from Ross Bentley from his days as a driver (Formula Ford, Formula Atlantic, Indycar) and as a driver coach.
Although it doesn't have the gravitas of books by Ayrton Senna, Niki Lauda, Jackie Stewart or Alain Prost,  it definitely is one of the more comprehensive books on this subject.
Wow Factor or Money Shot: The diagrams are very instructive with side by side notes – foot brake positions during cornering, throttle levels, etc.
Suitable for: Any aspiring driver or casual motorsport fans who want to get better technical understanding of motorsport.