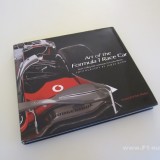 Book Review: The Art of the Formula 1 Race Car by Stuart Codling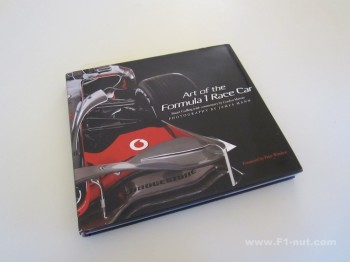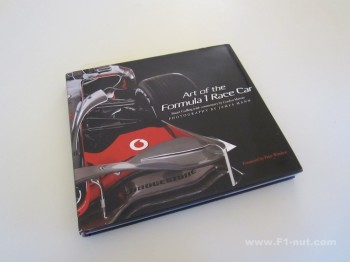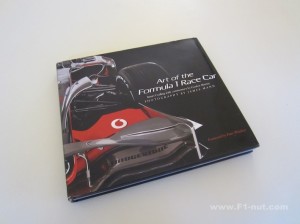 :
:
:
:
:
:
:
:
:
:
Author
:
Stuart Codling
Photographer
:
James Mann
Publisher
:
Motorbooks International
Positives
Great collection of historic F1 cars with commentary from designer Gordon Murray
Negatives
In some photos, the cars have been a little too airbrushed!
Posted October 26, 2013 by
f1nut
So if Seb Vettel chalks up his 4th straight title in India this weekend and strokes his  RB9 chassis on parc ferme – is this year's RB9 a sight to behold? How does the RB9 visually compare with past classic F1 racing winning cars? Stuart Codling's 2010 book showcases some of F1's  best loved cars photographed in the studio by motorsport photographer James Mann. Codling has managed to gather from private collectors these cars into the studio for inclusion in the book (which looks a little like a list of Exoto 1:18 models):
Alfa Romeo 158/159
Maserati 250F
Mercedes Benz W196
Lancia D50
BRM P57
Brabham BT20
Lotus 49B
Ronnie Peterson's Lotus 72
Jackie Stewart's Tyrrell 003
Tyrrell P34
Gilles Villeneuve's Ferrari 312T3
Clay Regazzoni's Williams FW07
Ayrton Senna's McLaren MP4/4
Leyton House CG901
Jordan 191
Nigel Mansell's Williams Fw14
Michael Schumacher's Ferrari F2000
Lewis Hamilton's McLaren MP4-23
Each car has a dedicated chapter of approx 10 pages which gives some background history to the car and a table of simple stated including first championship GP, last championship GP, # of wins, # of races, list of wins and engine. Of course, the main attraction is the photography – for each car there are side profile, front, rear, top down  and closeup shots of the cockpit, engine, suspension and interesting chassis design elements. Famed 80's Brabham designer Gordon Murray also gives his personal comments on each car, interestingly his favorite car is the Lancia D50.
Although the cars photographed are private collector cars with some modified stickers than the original cars – the book still can doubles up as a handy photo reference for modelers, especially the aerial shots. One minor personal irk, even though its probably intentional, is that some shots look more Photoshopped computer CAD images than photos of the real cars.
The fact that 2 Adrian Newey cars – the Leyton House and FW14 are included probably says something for his design skills. The chapter on the Williams FW14 is great and the photos compare very well against Andy Mathews' book Williams FW14B: The Evolution & Development of the Williams Grand Prix Car 1991-1993.
A 2nd edition of the book has been released which has the McLaren Mp4/4 on the cover – I haven't read a copy, but believe it has additional photos.
Its a pity some of my personal favorite F1 cars aren't included – Ferrari 312B3, Brabham BT46, Lotus 78, McLaren MP4 and Jordan 199; so maybe the authors can consider these for the next edition!
Wow Factor/Money Shot: Under the cowling photos of the FW07 and flat V12 of the Gilles' 312T3.
Suitable for: F1 historians