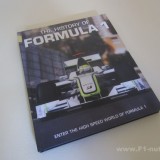 Book Review: The History of Formula 1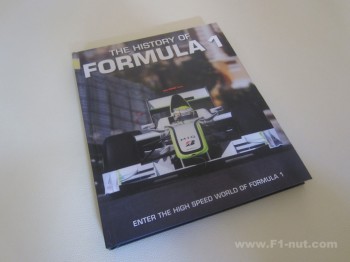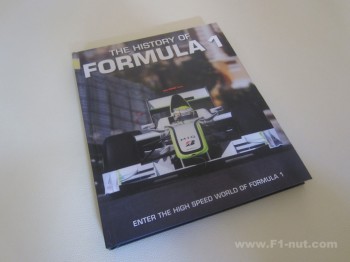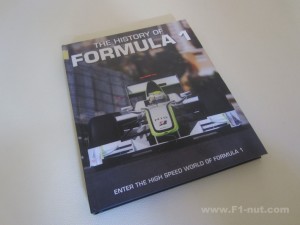 :
:
:
:
:
:
:
:
:
Photographer
:
LAT Photographic
Publisher
:
Igloo Books
Positives
Short compact hardcover; good color photography
Negatives
Not really different from 100's of other book on F1 history
Posted March 22, 2015 by
f1nut
Another nice little F1 history compilation is Igloo Books' "The History of Formula 1".  This book is circa 2009 with Jenson's distinctive Brawn BGP001 on the cover. Inside, there is a good mix of archival race photos in addition to some 2008 season highlights photos.
The book follows the same format that many general F1 books use – the first chapter (which is almost half the book) is dedicated to an alphabetic list of modern and historical F1 circuits. For many of the circuits, its simply a 1 page summary with a basic circuit map and a race photo. The circuits chapter does make an effort to cover some of the lesser known historical GP circuits e.g. Pescara, Italy (1957), Ain-Diab, Morocco (1958) and Bremgarten, Switzerland (1950-54).
The next chapter documents the major constructors Benetton, Brabham, Ferrari, Lotus, McLaren, Renault, Tyrrell and Williams.
The following chapters traces each decade of F1 from the 1950s to 2000's with a short summary of each season. The last chapter finishes up early 2009 with Jenson's win in the Spanish GP.
The best feature of this book is definitely the color photo reproduction – included are some famous vintage color photos (pileup at the 1976 British GP)  and also some lesser seen color snaps (Dan Guerney in the Brabham BT7).
Overall, although there are better F1 history books , if you can pickup this book in the sale bins, its definitely worth a look.
Money Shot/Wow Factor: Mainly the 2009 season photos
Suitable for: General F1 fans