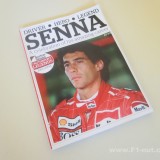 Magazine Review: Autosport Legends – Ayrton Senna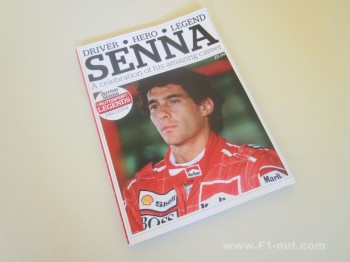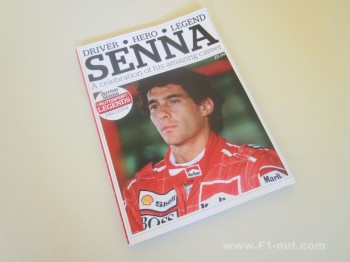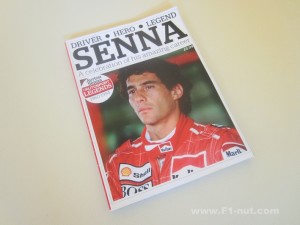 :
:
:
:
:
:
Publisher
:
Haymarket Consumer Media
Positives
Rare photos; archival Autosport articles; special insights
Posted May 11, 2015 by
f1nut
I don't normally include magazine reviews but if you're a Senna fan, there is one particular magazine issue that is arguably better than a lot of Senna books that have been published. It's one of Autosport magazine's Legends series – the Ayrton Senna issue. Why?  It's jam packed with lots of less published Senna photos and includes a lot of previous interviews with Autosport – all together in the one issue.
This magazine contains various Senna profile articles written by F1 journalists like Mark Hughes and Nigel Roebuck (Senna, the rainmaster in his maiden GP win in Portugal), Mike Doodson and Joe Saward (reliving Donnington in '93). There is background piece on the Senna movie
The more interesting features include:
Gallery of Autosport magazine covers featuring Senna from 1985 to 2009
Interview with Senna's most respected rival – Terry Fullerton from karting
Technical cutaways of the MP4/4, MP4/5B and MP4/6 championship cars
Scrapbook gallery of old Autosport articles on some of Senna's races
Photos of lesser seen racing action – in the Mercedes saloon race, in the Joest Racing Porsche sportscar at the Nurburgring.
MP4/7 cockpit
Interviews includes excerpts from his Autosport 1990 interviews and also the personal quotes from various drivers on Imola 1994 make interesting reading.
There is enough information and photography in this special issue to eclipse many of the Senna books that have been published. Its not a proper biography but its a great supplement to a Senna library collection.
With the original cover price only £5.99, this was a bargain!
Wow Factor/Money shot: Senna testing the McLaren Lamborghini; Senna
Suitable for: Senna fans mainly