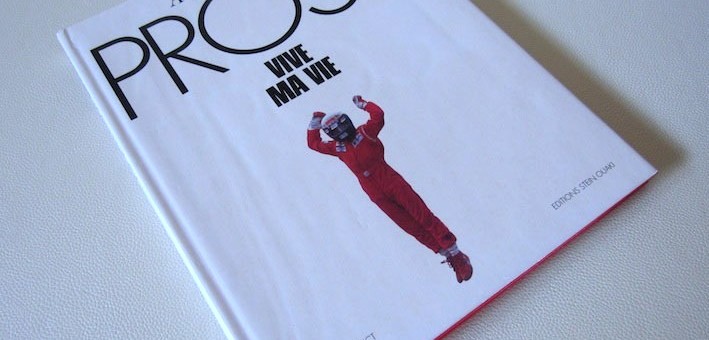 Book Review: Viva Ma Vie by Alain Prost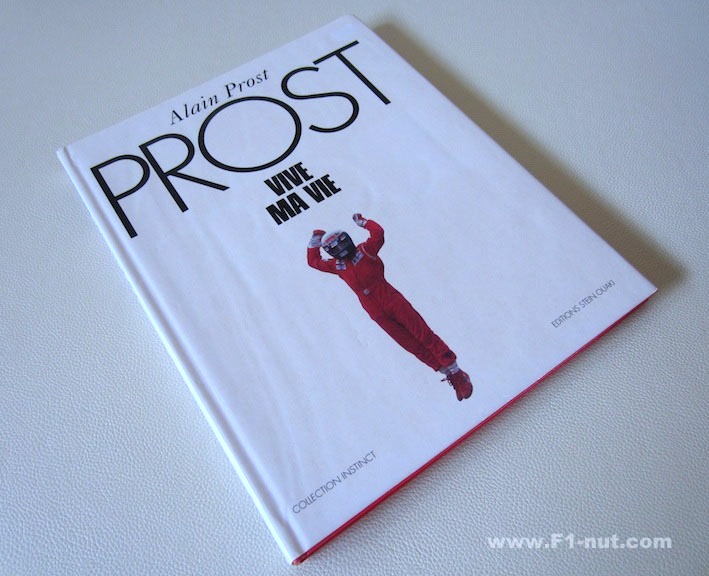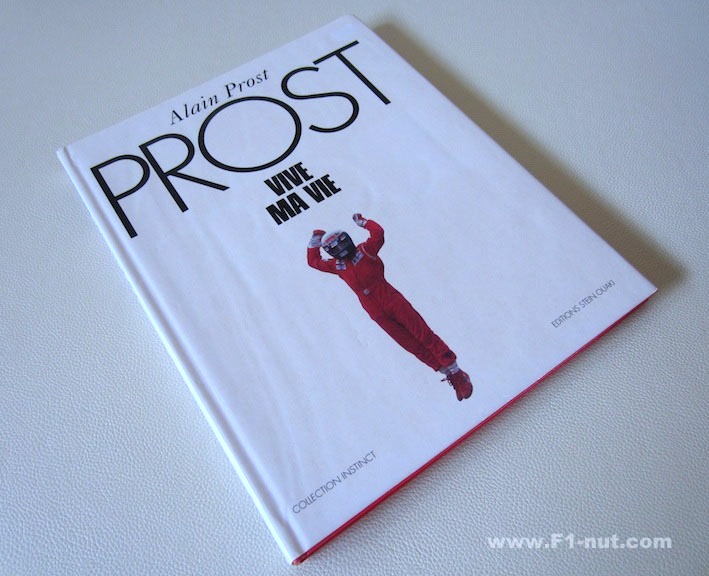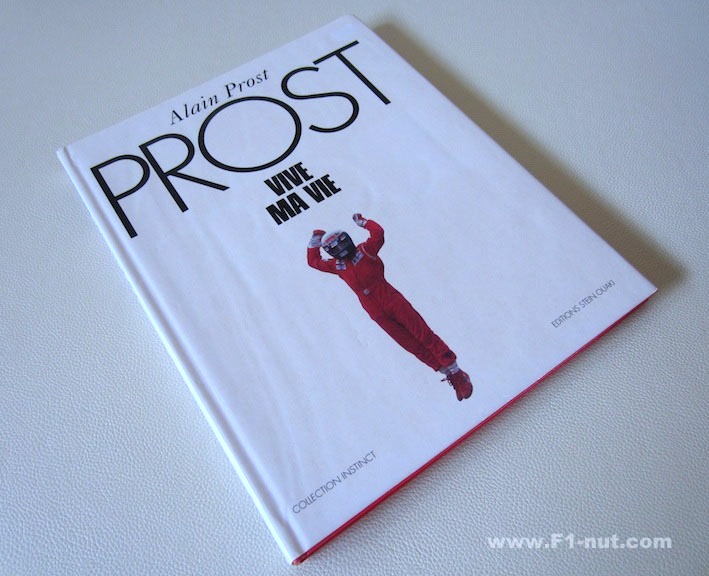 :
:
:
:
:
:
:
:
:
:
Author
:
Alain Prost
Publisher
:
Editions Stein Ouaki
Positives
Excellent photography, plus a pullout of all his 51GP podium wins.
Negatives
None, unless if you can't read French...
Posted January 5, 2013 by
f1nut
Former multiple world champion Alain Prost, as recently as September, hopped back into the cockpit of a 2010 RedBull RB6 and Renault R30 for an exhibition run during the Renault World Series at Paul Ricard. How time flies. Compared to the number of books written on his arch rival, Ayrton Senna, there are strangely very few books on this 4 time world champion aside from the usual Christopher Hilton or Alan Henry book. Vive Ma Vie (English translation "Live my Life") by Alain was published in 1993 after
wrapping up his 4th championship title and retirement from F1.
This book is Prost's own autobiography and completely in French (and unfortunately my French is sub-par). In his foreword, Alain sets up the book has his way of dispelling the way he has been publicly portrayed to remove the public "mask" and reveal some of his own views on a variety of subjects including Senna, friendships, his sons and even women.
The book's chapters are mainly broken up into Prost's family origins and early racing years in karting and Formula Renault; his debut with McLaren; early success with Renault turbo cars; the McLaren years and with Ayrton Senna; his stint with Ferrari; his sabbatical year in '92 and final year with Williams.
If you are a Senna fan looking for Alain's views on Ayrton, the timing of this book is before Ayrton's accident in the 1994 season, so Alain's views here are more about making the case of how the media has misportrayed his ability in the dominant Williams Renault vs Senna's natural talent. Many of Alain's views seem to be how Mansell and Senna's mistakes were overlooked by the public while he was constantly reminded of any mistakes he made. You almost get the feeling that by 1993, even though he won the world championship with Williams, Senna had psychologically beaten Alain off the track through the media. It almost seems like Vive Ma Vie was written by Alain to try to demystify some of the public perceptions about him at the time.
The book surprisingly only spends a few photos covering his McLaren world championships. Alain uses a large part of the book to talk about his upbringing, his own family and his life and friendships outside F1.
Vive Ma Vie contains lots of surprisingly good photography with many beautiful double page car and track photos many of which I haven't seen elsewhere. The early Renault and McLaren M30 photos are excellent, although a few of the off-track photos are little grainy in quality. There are noticeably more personal and behind the scenes photos in the book than there are racing shots but this is probably consistent with the rest of the book which has a heavy focus on Alain's family life.
If you are a Prost fan, this is probably a must have book even if you don't read French.
Wow Factor or the Money Shot: The fold-out of Alain's 51 GP victories which has photos of every winning podium. Car and track photos are superb.
Suitable for: Prost fans