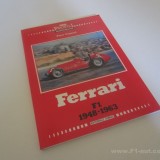 Book Review: Ferrari F1 1948-1963 by Piero Casucci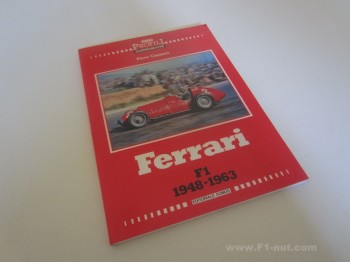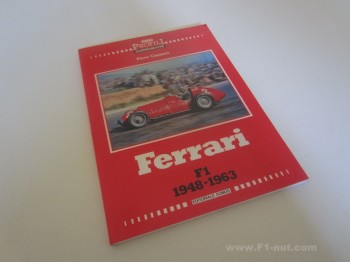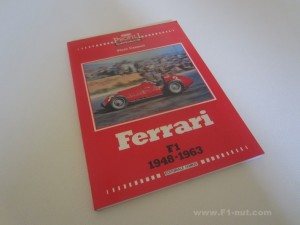 :
:
:
:
:
:
:
:
:
:
Author
:
Piero Casucci
Publisher
:
Editoriale Domus
Positives
Great archival photos; Detailed cutaways drawings
Negatives
Nothing major; go for the hardcover if you can
Posted April 5, 2015 by
f1nut
Is Seb's Malaysian GP win the start of the much anticipated Ferrari renaissance?  The SF-15T definitely is one of the more attractive looking race cars produced by the Scuderia in recent seasons. A very good book series on the heritage of Ferrari F1 cars is the 3 volume series by Piero Casucci published in the 1980's. These books contain a short history of the Ferrari GP cars with technical specifications, engine and chassis cutaway diagrams.
Volume 1 covers the Scuderia race cars from 1948 to 1963 which include:
125
375
500
625
553-555
D50
246
156
Each chapter has a writeup of each of these cars, in both English and Italian, with specifications and a little background on the technical development. There are also some great B&W photos from the Quattroruote archives of the cars in testing and race trim driven by the greats – Ascari, Farina, Hawthorn, von Tripps, Phil Hill and Surtees.
The color cutaway diagrams are a major feature of these books and the book itself uses a very well balanced layout.
The last section contains interviews with 2 key Ferrari engineers of that era – Aurelio Lampredi and Carlo Chitti. This chapter makes great reading and provides some good historical insight into the technical development of the 500, 553 and the 246.
Wow Factor/Money Shot: Testing session photos of the 555.
Suitable for: F1 history buffs & tifosi