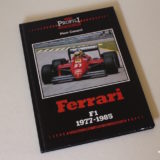 Book Review: Ferrari F1 1977-1985 edited by Piero Casucci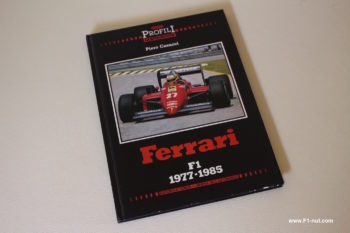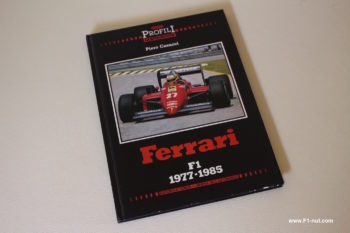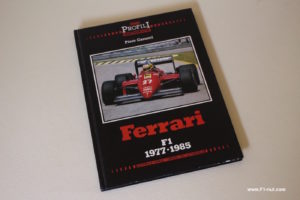 :
:
:
:
:
:
:
:
:
Author
:
Piero Casucci
Publisher
:
Editoriale Domus
Positives
Amazing cutout diagrams
Negatives
Unlike books 1 & 2 in the series, no photos of prototype cars
Posted March 17, 2017 by
f1nut
Is Ferrari really sandbagging as Red Bull claim? I have to admit everytime I look at the new SF-70H and especially the 90 degree sidepod air intakes, I keep thinking of Jodie Scheckter's square looking 312T4. I've previously posted reviews of the first two books in Piero Casucci's Ferrari F1 cars series. Volume 3 covers Ferrari's F1 cars from 1977 to 1985 – not exactly the prettiest era of Ferrari F1 cars but it did yield the 1979 drivers championship.
Just like the earlier 2 books in the series, Volume 3 is full of fantastically detailed cutaway diagrams and beautiful colour photos in race trim.  The rear section brings up interviews with then Ferrari chief engineer Mauro Forghieri including comments about the snow plough version of the 312B3 and the poor performing 312T5.
This series represents the era and style of F1 books of the 80's (see also Cyril Posthumous's "Classic Racing Cars") where cutaway chassis diagrams were all the rage.  Here it's mainly the artwork of Bruno Betti for each car and occasional Michael Turner painting.
There have been plenty of books on the Lauda/Villeneuve era 312T series cars but no so many that have included technical coverage of the less admired 126 C3, 126 C4 and Alboreto's great 156 85.
Unlike the previous 2 books in the series, this volume 3 doesn't have any intriguingphotos of prototype/variant test cars. It's also a shame that Casucci didn't publish any further editions to cover the beautiful 641 driven by Mansell & Prost in the late 80's.
Wow factor/Money shot: Flat V12 engine cutaway drawing (pg 25)
Suitable for: Tifosi