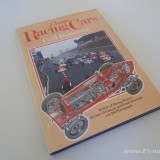 Book Review: Classic Racing Cars by Cyril Posthumus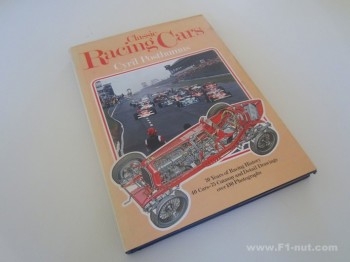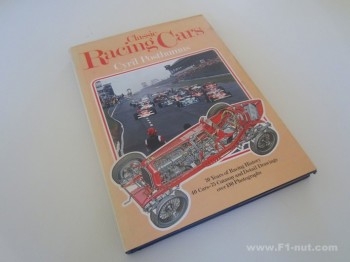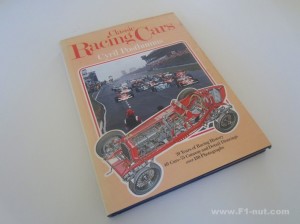 :
:
:
:
:
:
:
:
:
Author
:
Cyril Posthumus
Publisher
:
Optimum Books
Positives
Great coverage of early pre-war and 60's classic GP cars; also covers US racing cars
Negatives
Nothing major; although what about the 312B2?
Posted January 8, 2014 by
f1nut
Happy New Year! If you're interested in older era grand prix cars and technical cutaway diagrams, a good older title which is worth a look is Cyril Posthumus' 'Classic Racing Cars'. This book covers the period in open wheel racing cars from 1906 to 1976 with  40 different cars featured. A chapter is dedicated for each car including photos, engine details and cutaway diagrams.
The cars covered are:
1906 GP Renault
1907 GP Fiat
1908 GP Mercedes
1912 GP Peugeot L76
1914 Mercedes
1921 GP Duesenberg
1922 2 Litre Fiat
2 litre GP Sunbeam
Type 35 Bugatti
1927 Grand Prix Delage
1 1/2 litre Miller
Alfa Romeo Monoposto P3
Mercedes Benz W25, W154, 196
Auto Union D-Type
Maserati Type 8CTF, 250F
Mercedes Benz W154
Alfa Romeo P2, 158/159
Kurtis Kraft 3000
Ferrari Type 375, Dino 246, 312T
BRM 1.5 litre v8, P160
Porsche 804
Lotus 25, 49, 72, Indy
V12 Honda
Matra
Tyrrell Ford
McLaren M23
As you can see from the list, many of the cars that are covered in Pomeroy's excellent The Grand Prix Car and Stuart Codling's more recent Art of the Formula 1 Car are studied in Posthumus's book but in addition fans of US racing history will be happy to see the Lotus Indianapolis Ford, the famous Eagle Westlake and the Kurtis Kraft 3000 included for review.
Posthumus gives a brief history of each car's racing development and includes a short specification summary (engine, transmission, chassis, dimensions, speed). Photography is largely small B&W thumbnail shots although there are some color photos of the Alpha Type 159, Ferrari Type 35, Honda RA272, Porsche 804, Brabham BT20 and 1962 BRM.
The cutaway diagrams of the cars are feature of this book and while most are small detailed B&W drawings, there are some larger 2 pages color spreads of the BRM P160, McLaren M23 and Ferrari 312T.
Overall, this is still a good read today.
Wow Factor or Money Shot: Although I have a soft spot for the Ferrari 312T2, its amazing to study the shape and images of the 1906 Renault – its aerodynamic sloped nose seems way ahead of its time.
Suitable for: Pre-war GP fans