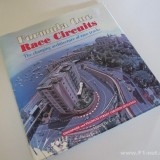 Book Review: Formula One Race Circuits by Mirco De Cet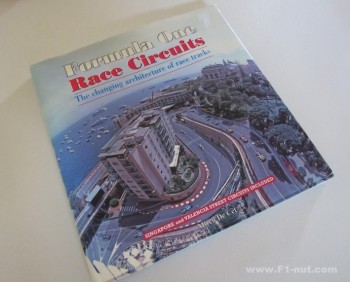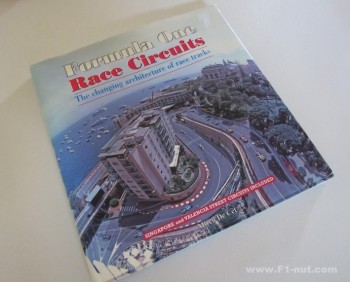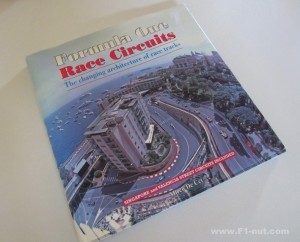 :
:
:
:
:
:
:
:
:
:
Author
:
Mirco De Cet
Photographer
:
LAT Photographic
Publisher
:
Abbeydale Press
Positives
Great historical photos from the LAT archive
Negatives
Targeted for a basic audience; not all circuit maps are fully labeled
Posted April 12, 2013 by
f1nut
As we head into the Chinese Grand Prix this weekend, I was trying to find books on the Shanghai circuit which had its first race in 2004 and dusted off Mirco De Cet's 2007 title "Formula One Race Circuits – The changing architecture of race tracks". I think the long title was intended to be passing reference to the influence of German track architect Hermann Tilke in the design of many of the modern F1 tracks in the season calendar.
This is a large format book with glossy pages that attempts to cover countries and race circuits with F1 history. Published in 2007, it includes the Singapore and Valencia tracks but the more recent Tilke tracks – Korea, India, Abu Dhabi and Texas are not featured. Readers looking for a more updated book might want to turn to Christopher Hilton's 2010 book, "Grand Prix Battlegrounds".
Each country is reviewed in the order of the 2007 F1 race calendar with Bahrain through to Brazil and each track in that country that has hosted a grand prix. As a salute to the more challenging circuits of the bygone era, the author also includes Austria, Holland, South Africa and Sweden. Each chapter contains the track location, a circuit diagram and some historical race photos.
Most of the book's photography is from LAT and the best ones are easily the golden pre-1950s era black & white race photos.
The narration is relatively short, simple in large font but does provide some historical background to each circuit, its host or owner and some famous race events during past Grand Prix.
This book is a good attempt at covering the old and new F1 tracks, and although its layout has a slight school library book feel – it does have a general appeal. However, the limited content won't be able to satisfy more sophisticated F1 fans who will need to look elsewhere for deeper information.
Wow Factor or Money Shot: First ever British GP at Brooklands in 1926 with the curved banking; Jack Brabham out of shape in the Cooper T-51 at Sebring 1959; Dick Seaman at the Nurburgring 1938.
Suitable for: The casual F1 fan.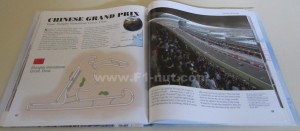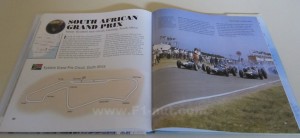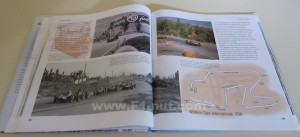 Did you enjoy this review? You can add your own star rating of the book or DVD in the User Rating box above. Or you can add your thoughts or comments below for other readers. Make sure to also check out other similar reviews in the Related Reviews box below!