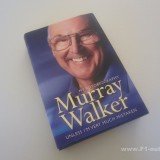 Book Review: Murray Walker Unless I'm very much mistaken by Murray Walker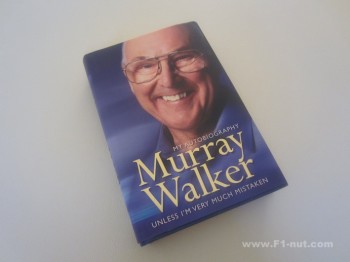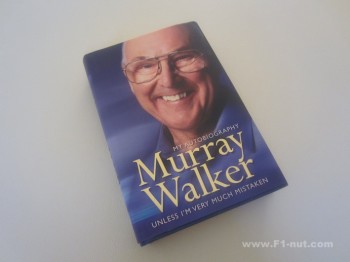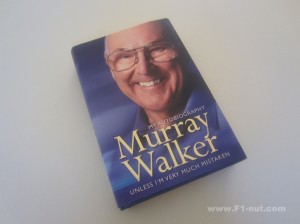 :
:
:
:
:
:
:
:
:
Author
:
Murray Walker
Publisher
:
Harper Collins
Positives
Interesting personal insights into James Hunt & Ferrari
Negatives
Nothing major - a bit parochially British
Posted July 5, 2014 by
f1nut
With the British GP on this weekend, I decided to have read of the autobiography of Murray Walker, the famous retired BBC F1 commentator. UK fans will of course, recognise Murray as an institution with his well known over the top commentary. This book was written in 2002 when Murray was nearing 80.
This is one of those rare reviews which I'm going to keep super short. To be honest, unless you are a diehard fan, the first half is about Murray's early years during the war and racing bikes. There are some very crisp B&W personal photos if that's your thing.
For mainstream F1 fans, the 2nd half of the book is where its at. From chapter 10, 'A view from the commentary box", Murray gives some insight into the inside working of F1 broadcasting and commentary from late 1970s with the BBC. His views on his time co-commentating with James Hunt,  his opinion on the best race driver – Nuvolari, best F1 driver – Fangio, interview with Enzo Ferrari.
One thing that Murray is famous for is his commentary gaffes and over exuberant one liners – there's even a chapter with a collection of some of his best quotes.
If you're interested in Murray's opinions on drivers without all the personal back story, "Murray's F1 Heroes" hardcover may be a better bet.
Wow factor or money shot: The photo of Murray's commentary crib sheet for the 2001 US GP
Suitable for: Strictly hardcore UK F1 fans only