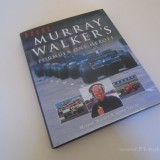 Book Review: Murray Walker's Formula One Heroes by Murray Walker and Simon Taylor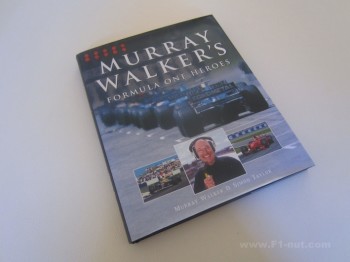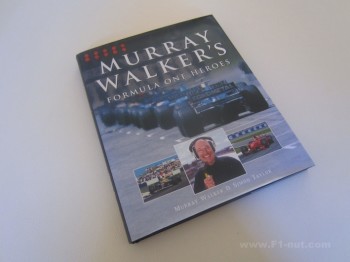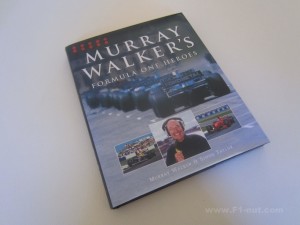 :
:
:
:
:
:
:
:
:
:
Author
:
Murray Walker, Simon Taylor
Publisher
:
Virgin Publishing
Positives
Great photography
Negatives
Only very short driver profiles
Posted June 8, 2015 by
f1nut
I recently dusted off "Murray Walker's Formula One Heroes" when re-arranging some older books in storage. Published in 2000, this book was typical of the F1 books from that era and in many ways is a book version of his later video 'Murray Walker's F1 Greats'. For old BBC F1 viewers, the drivers included in this book are no surprise.
The usual great names of Fangio, Clark, Stewart, Lauda, Senna, Prost and Schumacher are all included. But there are some interesting omissions (Graham Hill) and inclusions (Hailwood & Brundle).
The full list of featured drivers & personalities includes:
Fangio
Ascari
Moss
Brabham
Phil Hill
Jim Clark
Dan Guerney
John Surtees
Mike Hailwood
Jackie Stewart
Mario Andretti
Ronnie Peterson
Niki Lauda
James Hunt
Alan Jones
Gilles Villeneuve
Keke Rosberg
Nigel Mansell
Alain Prost
Gerhard Berger
Martin Brundle
Ayrton Senna
Jean Alesi
Damon Hill
Michael Schumacher
Enzo Ferrari
Colin Chapman
Ken Tyrrell
Bernie Ecclestone
Gordon Murray
Patrick Head & Frank Williams
Each of the driver profiles are 2-4 pages covering background and Murray's own views on their strengths and skills. At the rear, the book includes a short section on some lesser known name in the paddock and 3 "heroic circuits" – Monaco, Silverstone and Monza.
For Murray fans though, this book isn't much like his autobiography "Unless I'm very much mistaken" with lots of TV "Murrayisms". Its simply a compilation of some very good photos with Murray's choice of drivers.
Wow Factor/Money Shot: The B&W LAT photos are the most interesting – Nuvolari, Fangio & Moss.
Suitable for: General F1 fans