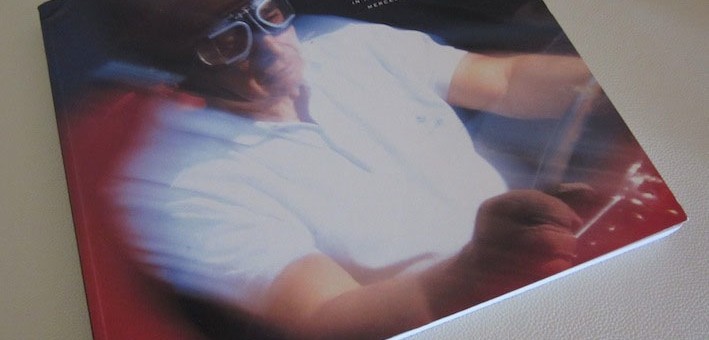 Book Review: Fangio – A Pirelli Album by Stirling Moss with Doug Nye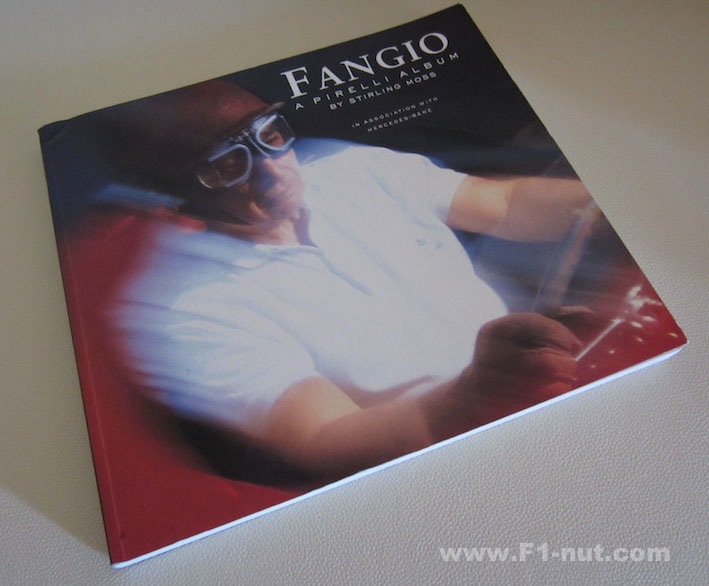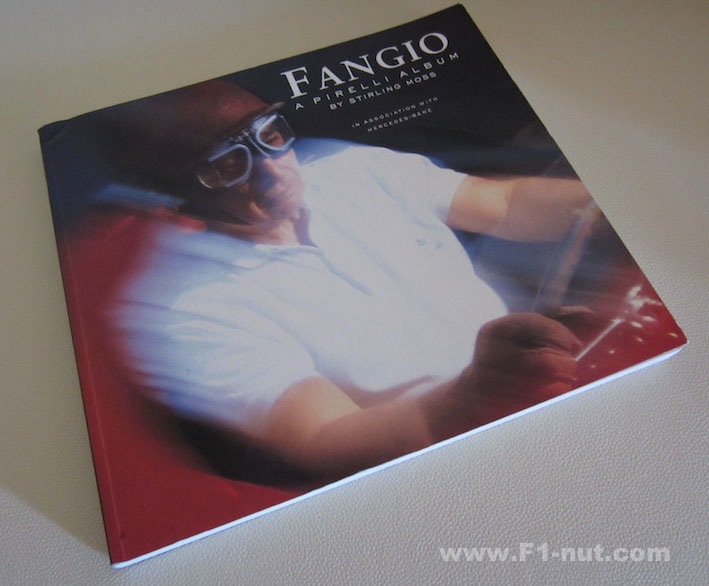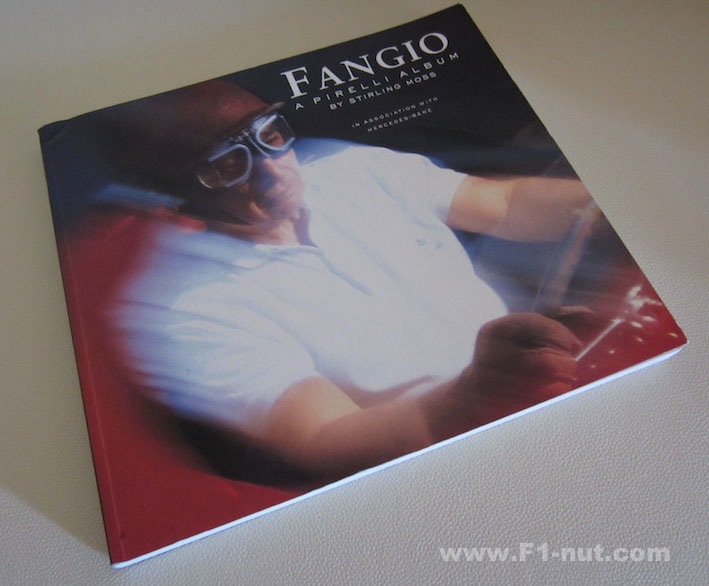 :
:
:
:
:
:
:
:
:
:
:
Author
:
Doug Nye, Stirling Moss
Publisher
:
Pavillion Book
Positives
Lots of Fangio race and personal archive photos
Posted September 19, 2012 by
f1nut
Even though Michael Schumacher has clocked up 7 Formula One titles and is still (at least this year) grand prix racing at the youthful age of 43, Juan Manuel Fangio is the real benchmark for mature age drivers.
I bought Fangio – A Pirelli Album over a decade ago after watching the impressive video documentary with the same title (back then it was on VHS tape). This book is unique because it is authored by Stirling Moss (with help from Doug Nye) who was his team-mate and championship rival and also published when Fangio was still alive. Can you imagine Lewis Hamilton writing a biography about Fernando Alonso? (well, we can always dream…)
This book traces Fangio from the early days of his career Carretera and Temporada series racing in Argentina in the 1940s, Alfa Romeo factory driver and his first world championship,  Monza injury, teammates with Moss at Mercedes in the mid 1950s and back to back championships, more championships with Ferrari and Maserati until his retirement in 1958.
Along with the historical storytelling, there are also personal interviews and recollections are sprinkled throughout the book including Fangio's memories of Monza in '49 and '57 German GP, Moss' views on Fangio as a man and his racing skills, Moss' experience with Fangio's magic racing "mystery pills" and Fangio's take on his sportscar racing.
Photography-wise, this is a Pirelli Album not to be confused with the more famous Pirelli Calendar! Pirelli and Mercedes Benz have lent their support to the book and several photos are from their photo archives in addition to sourcing from various other photographers (including a few from Stirling himself). The book's photography is a mixture of old and new. Fangio was still alive when the book was published and he is featured in several 1990 color photos including posing with his Alfa Romeo 159 and driving the Maserati 250F at the Nurburgring. There are plenty of black & white shots of Fangio racing in the various cars and teams over his career – so if you are particular about your racing photography, this book contains a good selection. The book also has a few family shots of Fangio with his brother and family to give it a more personal touch.
I haven't had the opportunity to read other Fangio books but I am sure that this biography would be one of the better ones with a great balance between Stirling Moss' narration and a large selection of archive racing photos.
Wow Factor or the Money Shot: This book has a bit of everything – great archival race photos and personal memorabilia and is narrated with very personal storytelling by Stirling Moss. Being a fan of historical photos – I love the shots of Fangio racing at his first European race in Reims in '48, Ferrari in Buenos Aires in '49, the W196 at Monaco in '55, Maserati at '57 Monaco GP and recovering from his accident in Monza in '52.
Suitable for: F1 history fan