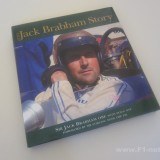 Book Review: The Jack Brabham Story by Sir Jack Brabham with Doug Nye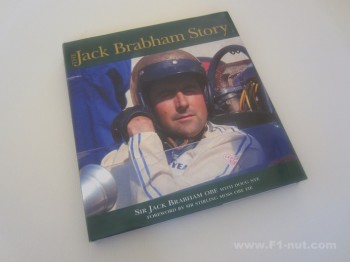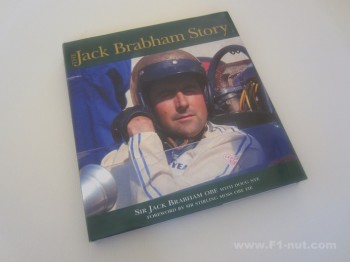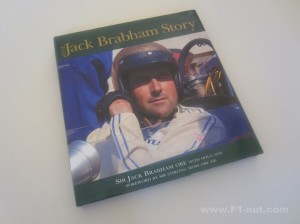 :
:
:
:
:
:
:
:
:
Author
:
Doug Nye, Jack Brabham
Publisher
:
Minidi
Positives
Great personal photos and memorabilia; lots of off track and on track autobiographical detail
Posted May 30, 2014 by
f1nut
The month of May really is becoming a month for remembering F1 legends. Now we add Sir Jack Brabham to the list. An absolutely unique driver. Can you imagine a driver, engineer, team principal and constructor all rolled into one? Winning his first world championship by pushing his car over the line? Sir Jack's autobiography "The Jack Brabham Story" is easily one of the best F1 autobiographies published. In a rare mix for an autobiography, it's full of detail for F1 fans including an in-depth personal career narrative, great archival and family album photos, technical car profiles and images of key races and personal memorabilia.
With Stirling Moss providing the foreword, the book traces Sir Jack's pre-war youth speedcar racing in Sydney, machining his own parts for his early Cooper-Bristol RedeX Special, joining the European racing scene, F2 and racing Cooper Climax cars. Sir Jack gives lots of personal insights into his forays in Indy racing, Tasman racing, partnering with Ron Tauranac and each of his 3 world championship campaigns. His storytelling of Sebring 1959, the birth of the Brabham team, constructor success, friendships and on-track scraps with Moss, Bruce McLaren, Dan Guerney, Hulme and Jim Clark make a great read.
There is so much information in the book, so its impossible to read in one sitting. In similar fashion to Bruce Jones' 'Treasures of Formula One', in addition to the usual race images, the book contains various photos of historical memorabilia like Sir Jack's various race victory trophies, GP program covers, invoices, 1960 gold helmet and race overalls, etc. Needless to say, this book is highly recommended for Brabham fans.
Wow Factor or Money Shot: Technical profiles of some of his race cars – Cooper Climax T51, Brabham Climax BT3, Brabham BT26A. Early pictures of the prototype Tauranac designed Brabham BT3.
Suitable for: All F1 history fans. A must for Cooper and Brabham fans.
Did you enjoy this review? You can add your own star rating of the book or DVD in the User Rating box above. Or you can add your thoughts or comments below for other readers. Make sure to also check out other similar reviews in the Related Reviews box below!