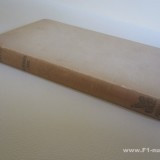 Rare Book Review: Grand Prix Driver by Hermann Lang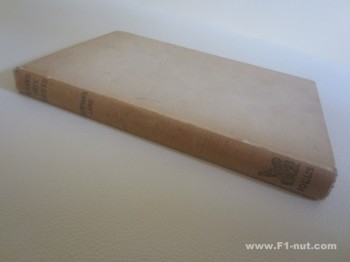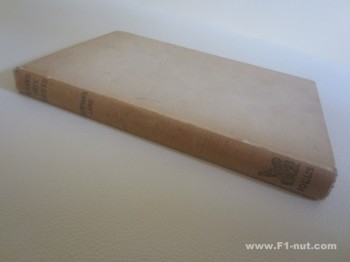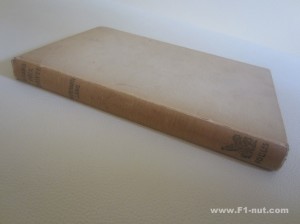 :
:
:
:
:
:
:
:
:
Author
:
Hermann Lang
Photographer
:
George Monkhouse
Publisher
:
G.T. Foulis
Positives
Entertaining read - plenty of personal storytelling plus full of history and team insights
Posted August 10, 2014 by
f1nut
After watching the recent German and Austrian grand prix on TV, I was motivated to dig up a German related book to review for a feature post. I was tempted to do Chris Nixon's "Kings of the Nurburgring" but sitting on the shelf next to my copy of "Ayrton Senna's Principles of Race Driving" is an old battered copy of Herman Lang's 1952 book "Grand Prix Driver" that seemed like a better choice for a review.
Although not considered in the same class as his more famous German compatriots like Caracciola or Rosemeyer, Lang was the 1939 European Champion. It seems another age ago when GP drivers actually had a mechanic's or engineering background. Lang's story starts in his youth with motorcycle racing, the death of his brother, being unemployed, being hired as an engine fitter with Mercedes Benz where he was promoted within the mechanics team and given an opportunity to develop his driving via road testing duties.
As Lang describes his journey from Mercedes reserve driver to promotion as a works driver, maiden GP victories in Tripoli and winning at the Avus he in-fills the book with other off track personal stories,  relationships and racing with Caracciola, Rosemeyer, Nuvolari, Brauchitsch, etc. and the technical aspects of 1930s race cars and pitstops.
The book follows through his racing career up to 1952 (including his 7 year hiatus) just before the start of the new Formula 1 era. This is a great historical ride through the 1930's era of motor racing – hill climbs, long distance races and national grand prix. I don't know what the native German version of the book would read like but the English translation by Charles Meisl flows well.
Lang's story is definitely a film in the making, more so than Michael Cannell's melodramatic "The Limit" about Phil Hill vs Von Tripps. Lang's autobiography is much more engaging and entertaining with lots of drama and real personal triumph.
Wow Factor or Money shot: George Monkhouse's photos that are included are all excellent.
Suitable for: Retro F1 history buffs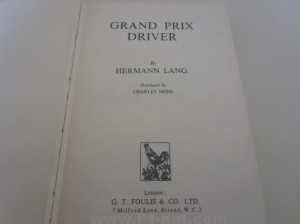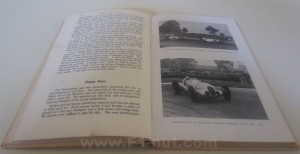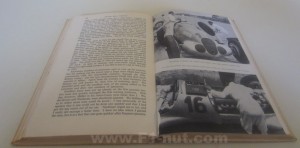 Did you enjoy this review? You can add your own star rating of the book or DVD in the User Rating box above. Or you can add your thoughts or comments below for other readers. Make sure to also check out other similar reviews in the Related Reviews box below!