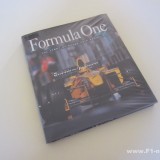 Book Review: Formula One the story of grand prix racing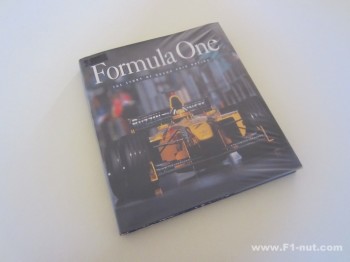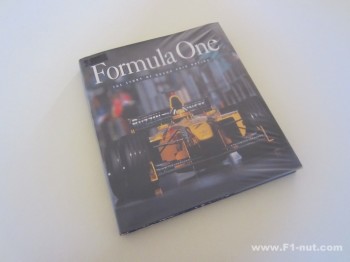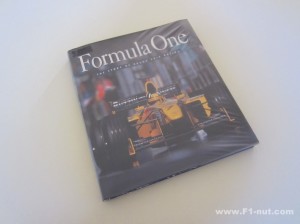 :
:
:
:
:
:
:
:
:
Photographer
:
Bernard Cahier, LAT Photographic, Paul-Henri Cahier
Publisher
:
New Holland
Positives
Excellent selection of archival photos
Negatives
Small font size could be challenging for some
Posted July 29, 2013 by
f1nut
Wow, congrats to Lewis Hamilton on a well deserved victory at the Hungaroring! I was shuffling through a stack of books earlier in the week and the cover of "Formula One the story of grand prix racing" with one of my favorite F1 cars – the 1999 'Buzzin Hornets' Jordan Mugen Honda made me want to have a quick re-read.
This New Holland title follows the formula of most F1 history books – the first half of the book provides a brief 10 page history of F1, a chapter covering regulations and technology developments, famous F1 champions and various teams (historically famous and 2000 season teams). The second half of the book covers the major circuits that have featured in post war F1 (including Kyalami, Hermanos Rodriguez, original Nürburgring and Zandvoort).
Physically this book is nice to read. Measuring 27cm x 30cm, its bound in a large format hardcover with heavy grade gloss paper – which isn't so common these days. At only 160 pages, it isn't a thick compilation like other F1 history titles but still has a coffee table book feel to it.
The one distinguishing feature with this book is probably the photography selection and the well-balanced layout and panels. Text is printed in double columns and some readers might find the small font size a little too tiny.
There are some great photos – some are thumbnails, full page and double page spreads. The double page photos include Fangio in the W196 in the 1954 Spanish GP, the starting grid at 1986 British GP Brands Hatch,  Senna in the JPS Lotus in Adelaide and the rear of Schumacher's F2000 at Sepang.
I've seen alternate editions of this book in circulation, e.g. with the Schumacher Ferrari on the cover but haven't had a chance to compare the differences – although I imagine the updates would be minor.
There are probably more comprehensive F1 history books available but for the new or casual F1 fan, this one is sufficient for an introduction to F1.
Wow Factor or Money Shot: The older archival photos: Trevor Taylor leading down Eau Rouge '60 Belgian GP (pg 18) ; Stewart in the BRM at the Nürburgring in 1965;
Suitable for: Casual F1 fans
Did you enjoy this review? You can add your own star rating of the book or DVD in the User Rating box above. Or you can add your thoughts or comments below for other readers. Make sure to also check out other similar reviews in the Related Reviews box below!