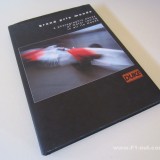 Book Review: Grand Prix Moods by Duke and Mike Doodson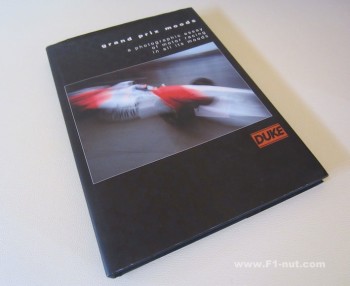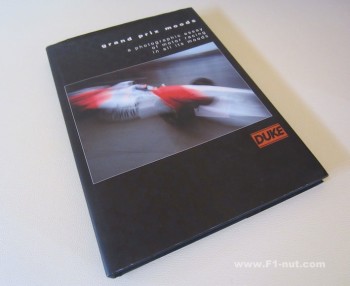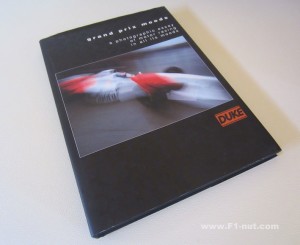 :
:
:
:
:
:
:
:
:
:
Author
:
Mike Doodson
Photographer
:
Sutton Images
Publisher
:
Moods of Mann
Positives
A lack of a major subject
Negatives
A bit of a hotch potch of ideas and photos
Posted January 8, 2013 by
f1nut
Grand Prix Moods is another mid-90s coffee table book on F1. Published by the same outfit that produces motorsport videos, Grand Prix Moods is supposed to be "..a photographic essay of motor racing in all its moods…"
The book opens with a short message from the ubiquitous book foreword writer Sir Stirling Moss (how many book introductions has he written?) and divided into chapters covering pre-80s racing photos, young karters (including a young Lewis Hamilton and David Coulthard), behind the scenes at the track and pitlane, drivers and fans, racer day photos, podium celebrations and post-race wind down.
Grand Prix Moods is a very British and 1996 focused book – so if you are keen on Damon Hill, Jean Alesi, Mika Hakkinen, Michael Schumacher and waving Union Jack photos, there are quite a few here.
The book is obviously a selection of photos from various amateur and professional photographers to try an capture a race weekend. I found the early 60s and 70s racing photos of Clark and Hill the best, although you can find better books on these subjects.
Although penned by Mike Doodson, there's not much in the way of narration here – this is purely a picture album. Admittedly, the book production quality is very good, its a solid hardcover using heavy grade paper.
Wow Factor or the Money Shot:  A unique centerfold – aerial shot of Silverstone during the actual race.
Suitable for: Only for 1996 F1 history fans