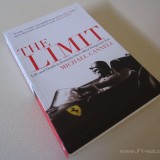 Book Review: The Limit by Michael Cannell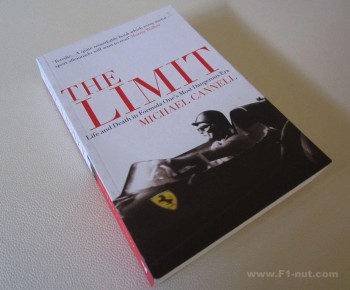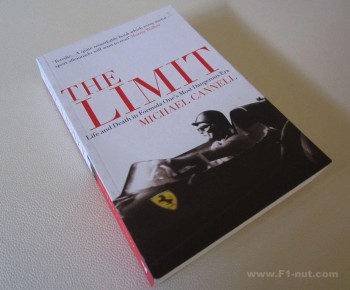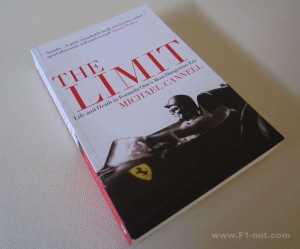 :
:
:
:
:
:
:
:
:
:
:
Author
:
Michael Cannell
Publisher
:
Atlantic Books
Positives
Well researched
Negatives
Very few photos
Posted August 14, 2012 by
f1nut
Michael Cannell is not a regular F1 industry writer but he has obviously researched a lot of books and magazines (check out his extensive notes section at the back of the book) to explore the Ferrari rivalry between Phil Hill and Wolfgang von Tripps during the 1961 season in his book The Limit.
My interest in this era is the famous Ferrari 156  (Ed McDonough's excellent Ferrari 156 Sharknose is the probably the best book on the subject), however The Limit doesn't delve into the usual technical detail but is much more of a character based storytelling novel. It's clearly targeted at a more general non-F1 reading audience.
Cannell provides a lot of personal family biographical background of his two main 'characters' Hill and von Tripps to try and give more insight into their psychological and personality differences. Enzo Ferrari is portrayed as the patriarchal team boss and Stirling Moss also gets some coverage. There aren't that many books on von Tripps and The Limit is probably one of the few books that devotes many pages to his family background and exploits.
The book has little photography but the few small black & white photos scattered throughout the book are high resolution and almost like movie stills.
The Limit almost seems to have been written like a movie screenplay, rather than the usual F1 book – the book makes a big effort to contrast both drivers' personalities and motivations with the backdrop of the raw danger of the 1960s grand prix racing.
My one minor bugbear with the paperback version of this book is its size – its larger than the usual paperback with large fonts.  The Limit is an easy candidate for an e-book.
Wow Factor or the Money Shot:  Although this book is sparse in photos, the b&w shot of Pierre Levegh burning body and his blazing upturned Mercedes at the 1955 Le Man GP is haunting and Bernhard Cahier's shot of Phil Hill leading the 1961 Italian GP on the Monza banking.
Suitable for: Casual motorsports fan