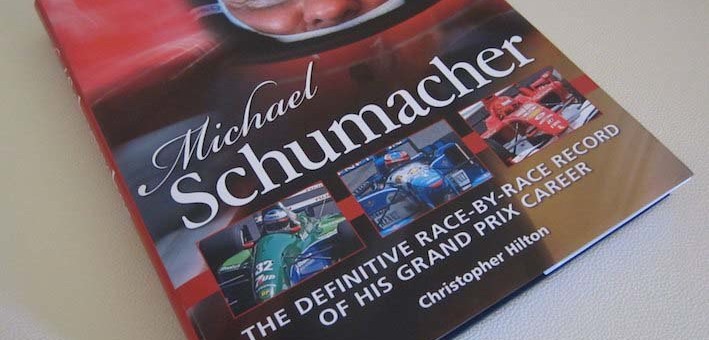 Book Review: Michael Schumacher – The Definitive Race by Race Record of his Grand Prix Career by Christopher Hilton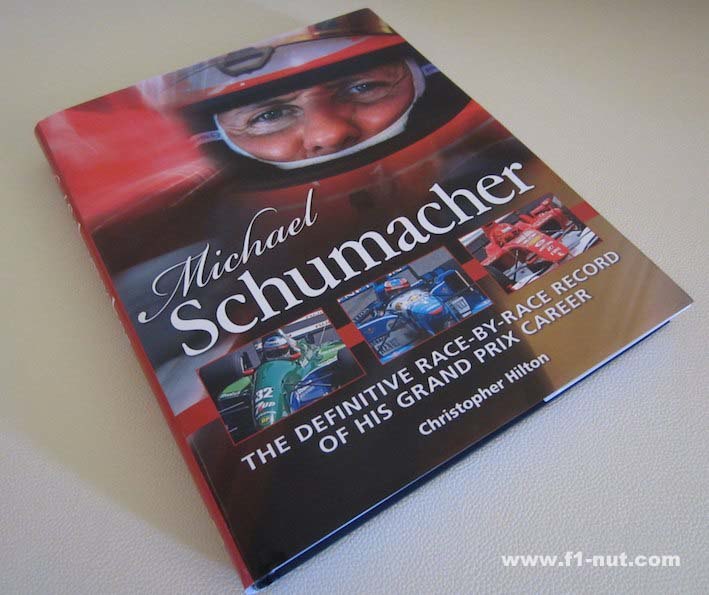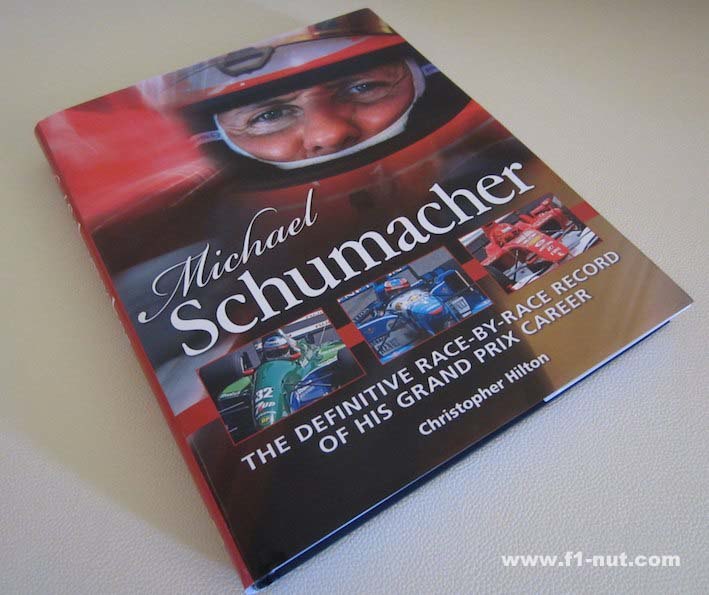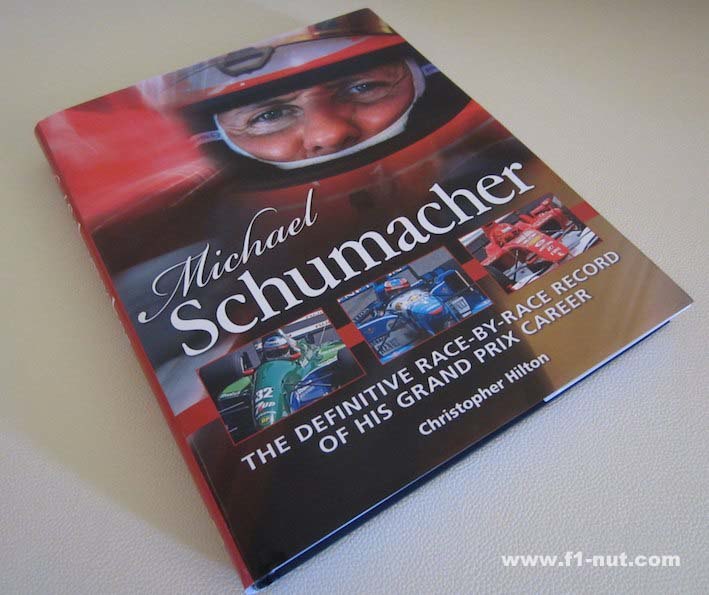 :
:
:
:
:
:
:
:
:
:
Author
:
Christopher Hilton
Photographer
:
LAT Photographic
Publisher
:
Haynes Publishing
Positives
Every race up to 2006 covered; great photography
Negatives
Nothing major although needs an update for Schumi's Mercedes stint
Posted August 28, 2012 by
f1nut
To complete my trilogy of Michael Schumacher book reviews during the F1 summer break, I dusted off a good reference hardcover on the subject which I added to my collection after Michael retired from Ferrari.
The late Christopher Hilton's book title "Michael Schumacher – The Definitive Race by Race Record of his Grand Prix Career" is a bit of a mouth full but it does appropriately describe the essence of this book which covers all his grand prix races from 1991 to 2006. Of course, we know that Michael has since returned to F1 with Mercedes so this book is no longer the "definitive" record book but I doubt whether any other recent books are up to date either.
As I mentioned in previous posts, I don't consider myself a die-hard Michael Schumacher fan (with only 3 books in my modest library) but I do recognize him as one of the most talented and successful grand prix drivers in the sports' history.
Christopher Hilton was a prolific F1 writer and he obviously wrote this book with a neutral tone with the intent of celebrating Michael's race career. His narration is incredibly dispassionate about some of Michael's more controversial incidents and interestingly all the race photo selections seem to be non-incriminating too, especially – Adelaide '94, Jerez '97, Austria '02 and Monaco '06.
Each of Michael's races is summarized on a page with a few short paragraphs on key race incidents and a statistics box with the race day weather, pole sitter, fastest practice lap, winner and Michael's result. The second last page summarizes his career race statistics.
This book is packed with LAT's stock color photography using various layout sizes and on average there is a photo on every page (351 pages in total).
Presentation-wise, this is a typical quality Haynes Publishing book – its heavy with a solid hardcover dust-jacketed book, so serious book collectors will approve.
I haven't read Christopher Hilton's other Schumacher books or James Allen's books which I'm sure focus more on the personalized events during Schumacher's career.  As a neutral fan, I quite like the fact that this book is just simply a chronicle of each of his F1 race results.
Of course, it now will need to be updated for Michael's comeback with Mercedes (and any other future repeat retirements or comebacks he might think about doing again…).
Footnote: After the 2012 Suzuka GP, we now know Michael will be retiring for good, so I'll need to keep an eye open for revised Schumi biographies…
Wow Factor or the Money Shot:
What makes this book different is that it is a hardcover career statistics book covering every single race and is supplemented by great color photography, although I can't single out any particular standout shot – Montoya looking out of the corner of his eyes at the wall monitor of Schumi in his cockpit at '04 Australian GP? Michael cruising around in the crippled Ferrari in the '04 Monaco GP?
Suitable for: Schumacher fans and F1 fans generally.