Minichamps 2015 catalog releases (this year for real?)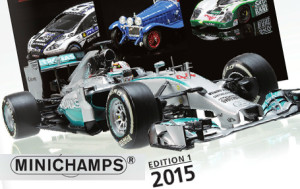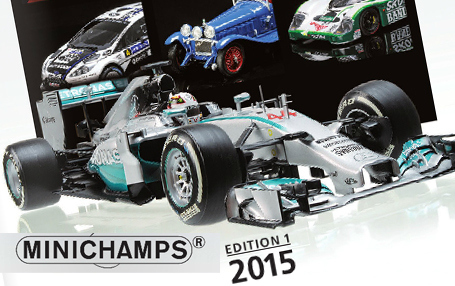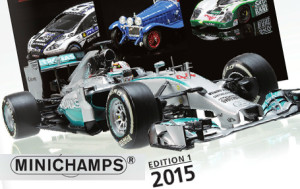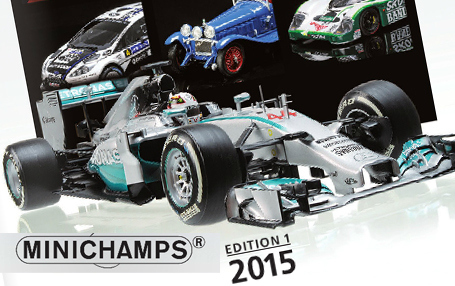 This weekend I managed to flick through a copy of the Minichamps 2015 diecast and resin catalog. For F1 collectors, there are some exciting diecasts for 2015 release including:
The World Champions Collection series – Alonso's R25 & R26 (1:43); Prost Williams FW15C (1:43 & 1:18); Hill Williams FW18 (1:43); Villeneuve Williams FW19 (1:43); Prost McLaren MP4/2C (1:43); Mansell Williams FW14B (1:43); Jones Williams FW07B (1:43); Hunt McLaren M23 with rain tyres and engine detail (1:43); Fittipaldi McLaren M23 (1:43); Fittipaldi Lotus 72 (1:43); Stewart Tyrrell 003 (1:43) and the Stewart Tyrrell 006 (1:43). According to the catalog, the Fittipaldi McLaren M23 is the version with engine detail  but for the Jones  Williams FW07B there is no mention of the engine detail version. So we'll need to wait and see.
Williams FW07C Jones & Reutemann 1:43 scale with engine detail/removable cowling.
McLaren MP4/1-C Lauda & Watson (1:43); McLaren M23 1975 Fittipaldi and Mass (1:43)
Lotus Ford 72 G.Hill 1970 Mexican GP (1:43)
Brabham Alfa Romeo BT45B Stuck, Pace & Watson (1:43); Brabham BT46 Piquet 1978 Canadian GP (1:43); Brabham BT45C Lauda & Watson (1:43); Brabham BT44 "John Goldie" Watson (1:43) and Brabham BT44 "Hitachi" Reutemann 1974 Belgian GP (1:43)
In the 2015 Minichamps resin catalog, there are some interesting ones slated for release:
Williams FW07B Jones & Reutemann (1:18)
McLaren MP4/1-C Lauda & Watson (1:18)
Williams Honda FW11B Piquet & Mansell (1:18)
Brabham BT49C Piquet & Rebaque (1:18)
McLaren MP4/3 Prost & Rosberg (1:18)
McLaren MP4/1B Lauda & Watson (1:43)
March Honda F2 812 Nakajima 1981 Suzuka F2 GP (1:43)
There have been rumors for several years about the re-release of these models (especially another batch of the World Champions Collection cars). As some of you may know, a number of these models appeared in previous year's Minichamps catalogs, so hopefully some of these models will actually be released in 2015!
You can check out the e-book versions of the catalogs on www.issuu.com (see links below). It looks like an official Minichamps publishing account – so go and take a look while they're still available online.