Diecasts: 2016 a year in review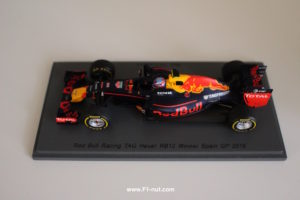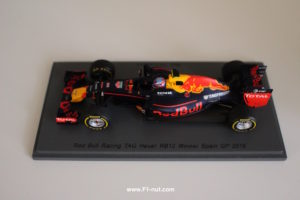 2016 was an interesting year for diecast collectors. If you were a Minichamps F1 collector, 2016 provided a good opportunity to pickup previously hard to find cars due to their re-released World Champions collection and Senna collection. If you were looking to sell your collection, 2016 re-sale prices were definitely down and re-sale prices will probably stay this way. The one bright spark (no pun intended) is the wunderkind Max Verstappen – Minichamps and Spark STR11's and RB12's (aside from Senna and the odd Schumacher models) are the only cars commanding any sort of decent premium resale value.
Although they haven't produced a new F1 model in ages, Exoto Ferrari GP cars have really kept their value, particularly the highly detailed 312T2s, XS Dinos and the Alfetta 159. Looksmart Ferraris seem to filling the Exoto void – some of the recent 1:18 versions of the Vettel/Raikkonen SF-15T's and SF-16-H's are excellent built quality for their price.
There were some notable ebay sales too:
Onyx Castro Santo 1:43 Jordan 134A – £199
Solido Niki Lauda 1:18 McLaren MP4/2 – £850
Tameo Jacky Ickx 1:43 Ferrari 312B3 – €680
I'm going to update the latest prices section of the site in the next day or so. The old Button Brawn BGP001 appear to be holding their values. Personally, a few of the new Minichamps 1:18 World Champions collection cars look great…