F1 diecast 1:43 review: Brumm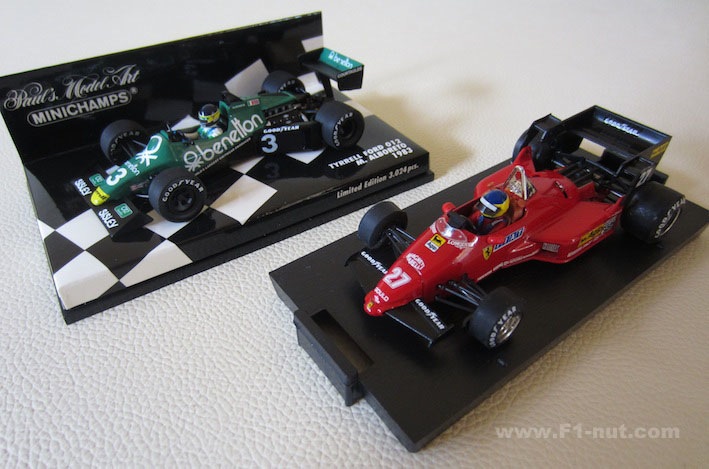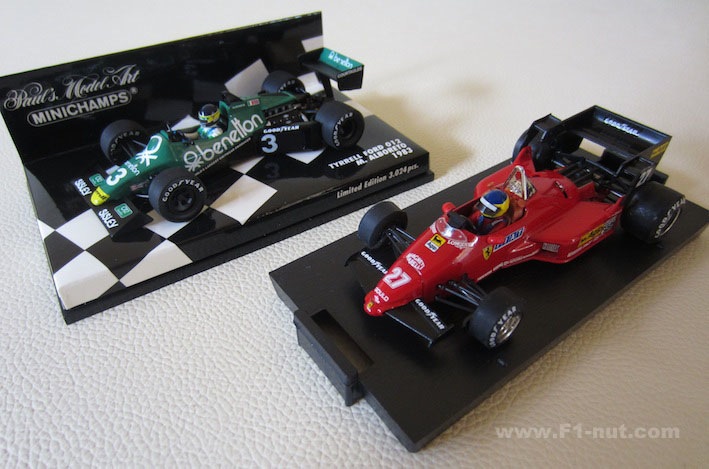 Time for another 1:43 diecast review. Brumm is an Italian model manufacturer that have been producing 1:43 scale cars for some time. Their F1 models have included classic Ferrari, Maserati and Bugatti cars and historically their models have been without driver figures. In recent production runs though, Brumm have included classic Ferrari race cars with their proper driver figures, for example the Jacky Ickx 312 French GP, Gilles Villeneuve 126CK & 126C2, Clay Regazzoni & Jacky Ickx 312B, Von Tripps 156, Surtees 158 and Alboreto & Arnoux 126C4 from the 1984 season. The 1984 Ferrari turbos were a gap in my collection, so I picked up the Michele Alboreto car in Rome.
Taking a closer look at the Brumm 1:43, you can see:
there are more visible plastic parts – rollbar, driver headrest. (IXO also released a 126C4 but its even more plastic)
most obvious is the helmet detail (or lack of). The yellow on Michele's helmet isn't paint -it's yellow tape… Although the helmet visor can lift!
the plastic looking sheen of the tyre rims and rollbar
One thing to keep in mind is that Brumm 1:43 model retail prices are much cheaper than Minichamps or Spark.